"Danger is his world, saving lives is his only passion until......"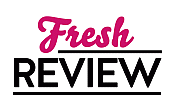 Reviewed by Mandy Burns
Posted January 24, 2012

Romance Suspense | Romance | Thriller Military
Para-rescueman Master Sergeant Hugh Franco is all about saving the lives of others in dangerous situations. Then Hugh moves on to the next risk without any emotional connections. The death of his wife and child has left a void deep in his cold and lonely heart, that is until Hugh pulls the strong and brave Amelia Bailey and her adopted nephew from the rubble of a deadly earthquake in the Bahamas igniting a spark Hugh doesn't need or want. For the first times in years Hugh has a uncontrollable need to connect to someone or something other than his black heart. Before he can name the emotions rolling through him coming to the surface Amelia and her nephew become part of a dangerous game threatening the future Hugh is only beginning to embrace.
Amelia Bailey is thankful that the brave Hugh Franco is willing to attempt to save her from the dark and scary place under tons of concrete and rubble caused by a brutal earthquake in the Bahamas where Amelia was to be on a semi- working vacation to help her brother with the adoption of a child. Surviving the nightmare of an earthquake only confirms the love Amelia feels for her new nephew and she vows to protect him with her life no matter the cost. Amelia's devotion to her nephew and the new budding feeling for a certain Para-rescueman are put to the test and the attraction for the brave white knight in shining armor becomes more and more difficult to ignore.
HOT ZONE is Catherine Mann's second book in the Elite Force series and definitely lives up to its title. HOT ZONE is dangerously action-packed with a reluctant hero and a Flame of attraction and desire that keeps the pages turning. Catherine Mann doesn't disappoint with great characters, hot chemistry, and drama at ever turn. Sweet Read!
Learn more about Hot Zone
SUMMARY
Master sergeant Hugh Franco lives only to save others, until he plucks beautiful attorney Amelia Bailey from the wreckage of an earthquake and finds himself embroiled in ways he never expected. On the run from kidnappers, Hugh must call on all his training to protect them. But Amelia's fiery touch threatens to crack his world—and his heart—wide open.
---
What do you think about this review?
Comments
No comments posted.

Registered users may leave comments.
Log in or register now!