"Sit back, put your feet up, and get better acquainted with the many faces of evil."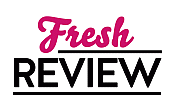 Reviewed by Lynn Cunningham
Posted January 24, 2012

Scotland Yard Superintendent Duncan Kincaid and his wife, Inspector Gemma James are enjoying a holiday built around their THIRD wedding to each other with their combined families when Duncan receives a phone call from his boss ordering him to look into a missing persons investigation. The missing person, Rebecca Meredith, hopes to become an Olympic rower and has been training on her own for a while. She's also a detective with the Met. It seems that Becca had gone out rowing the night before and hasn't been seen or heard from since.
Gemma is still on leave in order to take care of her young son, Toby, Duncan's 14 year old son, Kit, and their new foster girl, 2 year old Charlotte. So she drives herself and the children home while Duncan stops off to officially check into the situation. There's already a Search and Rescue team in place with their search dogs looking for Becca.
When Becca is found, it's not the happy ending everyone was hoping for. She's discovered in a river underneath her capsized Filippi rowing boat, and it's been determined that she's been dead for several hours. As the evidence is collected, it's clear that Becca didn't simply have an accident. She was murdered in a most terrifying manner. It turns out that there's no shortage of suspects because, while Becca was very well respected and even liked by many, she could also be quite cold and hard in her dealings with people and when it came to getting something she wanted. However, as Duncan and his partner, Doug Cullen, dig more into Becca's background, they find an even more compelling motive that a very shocking source would have for wanting Becca's mouth closed forever.
In a side plot, Gemma has enlisted the help of her friend and fellow cop, Melody, to do some digging for her regarding Becca. The information discovered by Melody leads the women in a completely different direction from that of Duncan and Doug. But how does everything tie in together as a motive for murder?
There are many twists and turns in NO MARK UPON HER and you'll be caught up in all of them from the very first page! It's almost impossible to put this book down once you've started reading it because of the constant pull it will keep on you to find out what happens next. Ms. Crombie has crafted characters that are so real that you just HAVE to care about them. I felt very drawn into the book as if I were a part of it. That's one of the signs of a great book! Treat yourself to NO MARK UPON HER. It will turn you into a fan of Ms. Crombie's, too.
SUMMARY
New York Times bestselling author Deborah Crombie makes her mark with this absorbing, finely hued tale of suspense—a deeply atmospheric and twisting mystery full of deadly secrets, salacious lies, and unexpected betrayals involving the mysterious drowning of a Met detective—an accomplished rower—on the Thames.
When a K9 search-and-rescue team discovers a woman's body tangled up with debris in the river, Scotland Yard superintendent Duncan Kincaid finds himself heading an investigation fraught with complications. The victim, Rebecca Meredith, was a talented but difficult woman with many admirers—and just as many enemies. An Olympic contender on the verge of a controversial comeback, she was also a high-ranking detective with the Met—a fact that raises a host of political and ethical issues in an already sensitive case.
To further complicate the situation, a separate investigation, led by Detective Inspector Gemma James, Kincaid's wife, soon reveals a disturbing—and possibly related—series of crimes, widening the field of suspects. But when someone tries to kill the search-and-rescue team member who found Rebecca's body, the case becomes even more complex and dangerous, involving powerful interests with tentacles that reach deep into the heart of the Met itself.
Surrounded by enemies with friendly faces, pressured to find answers quickly while protecting the Yard at all costs, his career and reputation on the line, Kincaid must race to catch the killer before more innocent lives are lost—including his own.
---
What do you think about this review?
Comments
No comments posted.

Registered users may leave comments.
Log in or register now!