"The road to love can become bumpy when kidnapping is involved."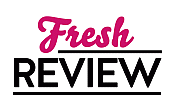 Reviewed by Gabrielle Lee
Posted January 4, 2012

When Heather Cynster decides to take matters into her own hands she never thought things would go the way they did. She is determined to find her hero on her own but she soon finds herself being kidnapped all because of Viscount Breckenridge. When he sees Heather Cynster being kidnapped, Breckenridge knows that he must save her. Yet when he tries Heather informs him she must go with her kidnappers to find out just who wants a Cynster and why. What the two do not realize is that they themselves may be the happy ever after that they each long for.
VISCOUNT BRECKENRIDGE TO THE RESCUE: A CYNSTER NOVEL takes Heather and Breckenridge on an adventure. As they travel back on foot they must spend a lot of time together and alone. Watching the romance between the two begin was an interesting read but I am sorry to say Heather and Breckenridge did not do it for me. I did not really connect with them and found the book a dry read for me at times. Both Heather and Breckenridge are so stubborn that it detracts from the story and begins to grate on the reader. Especially since this book is a rather long read.
I did like the fact that Heather was smart and held her own during everything. Breckenridge may be considered a rake but he has a conscience and uses it. This book comes with a little of everything from action, romance and even mystery. Along the way we meet some interesting secondary characters as well and we are left wondering about the next Cynster Eliza. I cannot wait to find out more about the mysterious laird who planned the kidnapping of a Cynster.
If you enjoy Regency romance and finding true love than this is a book for you.
SUMMARY
You are cordially invited to the wedding of Miss Heather Cynster . . . but not before she encounters kidnappers, danger, and a daring rescue at the hands of Viscount Breckenridge
Determined to hunt down her very own hero, one who will sweep her off her feet and into wedded bliss, and despairing of finding him in London's staid ballrooms, Heather Cynster steps out of her safe world and boldly attends a racy soiree.
But her promising hunt is ruined by the supremely interfering Viscount Breckenridge, who whisks her out of scandal—and straight into danger, when a mysterious enemy seizes her, bundles her into a coach, and conveys her out of London.
Now it's up to the notorious Breckenridge to prove himself the hero she's been searching for all along . . .
And coming next month, more unforgettable romance inthe Cynster Sisters Trilogy
---
What do you think about this review?
Comments
No comments posted.

Registered users may leave comments.
Log in or register now!