"The elite, ex-military duo of Payne and Jones is again seeking facts about long-buried treasure."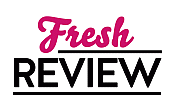 Reviewed by Tanzey Cutter
Posted December 18, 2011

A former military colleague of Jonathan Payne and David Jones has discovered what he thinks is a Nazi bunker filled with crates of unknown treasures in Bavaria. Since Payne and Jones have past experience with historical lost treasures, he contacts them for assistance. But they soon learn it is not Nazi loot that's been uncovered when some of the crates are stamped with the black swan insignia associated with King Ludwig II. The legend goes that the murdered king had been amassing large quantities of gold and jewels to build an ostentatious castle the likes never before seen. But no evidence has ever been found to substantiate those claims -- until possibly now.
Calling in a friend who's an expert in German and Bavaria history makes for an interesting lesson in history as the four men soon find themselves in a life-or-death situation to find out the truth of the treasure that's been found and how it relates to Ludwig and his quest.
With an elaborate and fascinating tale of history and long- lost treasure, this pulse-pounding action-adventure thriller will keep readers entertained until the fascinating conclusion.
SUMMARY
From the mountains of Bavaria to the secret tunnels under King Ludwig II's castles, no one is safe when they search for The Secret Crown.
Hidden among the crates in a recently discovered World War II bunker are documents stamped with an elaborate black swan, the insignia of the murdered King Ludwig II. According to legend, Ludwig stockpiled a massive treasure in the years before his death, a cache of gold and jewels that would finance the construction of the largest castle of all time. But in the years since his death, no one has found any evidence that Ludwig had hidden anything. Until now.
Jonathon Payne and David Jones are pulled into the mystery by a colleague of theirs, a former supply sergeant in the U.S. military who asks them to investigate. They agree to help and quickly find themselves in a life-or-death struggle to uncover the truth about Ludwig's murder and his mythical treasure.
---
What do you think about this review?
Comments
No comments posted.

Registered users may leave comments.
Log in or register now!