"Kitty must save the world again even as her due date draws near."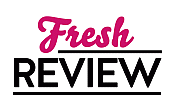 Reviewed by Leanne Davis
Posted November 29, 2011

Science Fiction | Romance Science Fiction
Kitty Katt-Martini and her husband Jeff were hoping that life would settle down for a while so they can enjoy their life as the time approaches for their child to be born. Unfortunately, life doesn't settle around Kitty and Jeff. Jeff has to go off to Paris to deal with an attack.
In the meantime, Kitty's friend, Charles, is worried because these attacks are different. There is nothing left to examine and they have no idea what is going on. As the three friends start investigating, they will uncover a conspiracy that leads them to the top of the Alpha Centauri group on Earth. They will uncover the developer behind the drug that enhanced Jeff's powers. Kitty, with the willing assistance of all her men, will have to deal with some horrific situations to keep the world safe.
Not as erotic as the last few books in the series, due to the pregnancy, ALIEN PROLIFERATION is as fast-paced, exciting read. Ms. Koch never lets the reader get bored with the story. Her characters are well-written with incredibly witty dialogue to relieve the solemnity of the events in the story. The books in the series just get better and better. With the addition of an extremely talented child, I really look forward to to the next book.
SUMMARY
Alien Super-Being Exterminator Kitty Katt is expecting her first baby. But the alien attacks are getting more dangerous, and now Kitty and her Alpha Centaurion husband, Jeff, have to find out who's behind the conspiracy to kill Kitty's secret agent mom and what caused Kitty's transformation into a superhuman-and they've got to do it all before the baby shower...
---
What do you think about this review?
Comments
No comments posted.

Registered users may leave comments.
Log in or register now!