"Fun, Well-Written Mystery with Many Layers"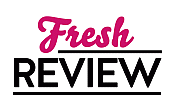 Reviewed by Min Jung
Posted October 27, 2011

Thriller P.I. | Mystery Private Eye | Mystery
Private investigator Sam Blackman and his partner (both business and personal) Nakayla Robertson were hired to follow history professor Janice Wainwright to see if her physical activities would belie her claim against a spinal surgeon for malpractice. When she makes a physically challenging climb up Glassy Mountain, the case seems over -- until Sam hears her yell "NO!" and finds her near unconsciousness and bleeding. Her final words are "It's the Sandberg verses. The Sandberg verses."
As the first person near the dying woman, Sam becomes the initial suspect. He must first convince the investigators that he had nothing to do with the professor's death. But then he becomes curious after the autopsy reveals painkillers in her system and proof of malpractice. Why would someone in obvious pain make that climb? Did she merely fall? Was she pushed and killed?
While all of this is being sorted out, the Wainwright farmhouse is broken into and the Sandberg volumes that Janice was researching are stolen. This convinces Sam and Nakayla that Janice's death was no accident. They soon meet Janice's daughter, Wendy, and after a variety of events, they promise her that they will figure out what happened to Janice. In order to do this, though, they have to figure out the connection between the professor and Carl Sandberg. During their investigation, another murder is committed, and Sam and Nakayla know that they must connect these dots quickly before more lives are taken.
This was a fun, well-written mystery. Although I was sure I knew who was behind the murder, I was never sure of the motive, and then it turned out that I was wrong about the culprit, anyway. Sam's character is thought-out and thorough, with a lot of flavor, from his prosthetic leg and military background to his interracial relationship with his business partner. Nakayla was also a great character with a fun sense of humor and she provides a great balance to Sam. And the ongoing subplot about Wendy's pregnant goat was priceless. This was a great book that was well-worth the read.
SUMMARY
It was only routine. A simple assignment for private investigator Sam Blackman and his partner Nakayla Robertson. Follow a history professor who's suing a spinal surgeon for malpractice and catch her in physical activities that undercut her claim. When the professor, Janice Wainwright, visits Connemara, Carl Sandburg's home in Flat Rock, N.C., and climbs the arduous trail to the top of Glassy Mountain, Sam believes he has the evidence to wrap up the case-until he finds the woman semi conscious and bleeding on the mountain's granite outcropping. Her final words: "It's the Sandburg verses. The Sandburg verses." As the first person to discover the dying woman, Sam becomes the first suspect. Now the routine case is personal. An autopsy reveals painkillers in her blood and solid proof of the surgeon's errors. Sam is left with the haunting questions: why did this suffering woman endure the climb to the mountaintop, and did she stumble and fall or did someone cause her death? A break in at the Wainwright farmhouse and the theft of Sandburg volumes convince Sam someone is seeking information worth killing for. But what did Pulitzer Prize winner Sandburg have in his literary collection that leads to multiple murders? And who will be targeted next? Sam and Nakayla must navigate a convoluted trail of historical facts and mountain legends to arrive at the truth, a truth Carl Sandburg never knew he possessed, and a treasure to be had for a song.
Excerpt
In less than thirty yards, the trees thinned as bare rock broke through the soil. A sign reading "Glassy Mountain Overlook" pointed to a wider patch ahead. The gray granite began sloping downward and my artificial leg transferred every jarring step into a painful stab. I paused to switch on my camera. Janice had to be somewhere right ahead of me.

"No!" A woman's voice shouted. Then the word grew to a shrill scream. Abruptly the sound ceased, cutoff like a plug had been pulled on a radio.

"Nakayla, hurry!" I ran as fast as I could over the rock. It spread more than fifty yards, curving downward to the trees below and opening a spectacular view of the valley.

Rain and wind had carved ripples into the exposed stone making the footing uncertain. I turned sideways, putting my good leg lower so it bore most of my weight. On the granite, a splotch of smeared blood shone red in the sunlight. Then my chest tightened as I saw Janice's body twisted against a tree at the base of the rock. A sudden movement to my right caught my eye. A brown blur flashed beyond the rhododendron and disappeared.

"Sam. Be careful!" Nakayla stood above me.

"It's Janice. She fell." I sidestepped, as the descent grew steeper.

Nakayla scrambled past me, more agile on the slope. When I joined her, she was kneeling beside Janice with her fingers pressed against the carotid artery in the woman's neck. Blood flowed from a wound somewhere underneath her hair.

"She's still alive but she's taken a nasty crack to the head," Nakayla said. "I'm afraid to move her. Call 911."

I gave a brief account to the emergency operator, asked for an ambulance, and requested the rangers at the Sandburg home be notified. They might have some all-terrain vehicle that could come up the wide trail.

A moan slipped from Janice's lips and her eyes fluttered. She looked at us. Pain and confusion mingled in her gaze.

"We're going to get you out of here," Nakayla whispered.

"Wendy." The word was a wisp of breath.

"Don't talk. Help's on the way."

Janice reached up and brushed Nakayla's cheek with her fingers. "Wendy. It's the verses. Sandburg's verses." The "s" sounds hissed faintly and died on a gusty breeze. The injured woman's eyes closed and she spoke no more.
Videos
---
What do you think about this review?
Comments
No comments posted.

Registered users may leave comments.
Log in or register now!