"A Lush, Measured and Passionate Dance"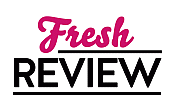 Reviewed by Diana Troldahl
Posted October 11, 2011

Octavia Pierce is a woman who knows her own mind and until recently, trusted her heart. Since their brief and interrupted tryst in a moonlit garden, Octavia Pierce has followed whatever snips of news came her way regarding Ben Doreé. He had once been her best and only friend and would-be lover. As much as she understood the strictures society had placed upon them, in her heart of hearts she longed and feared the time when they would meet again, upon her return to England. She must know if there was anything left of the young man to whom she had given her heart.
Ben Doreé was raised in an atmosphere steeped in duty. He is a man whose very life protects secrets not his own. He remembers Octavia as a young woman of artless honesty with a beauty all her own, borne as much from her spirit as her graceful appearance. Yet how well can he know the woman based on his memories of the beautiful young girl he left behind? Still, when she comes to him for aid he is helpless to refuse her, even though it is to save the man claiming to be her fiancé.
Katharine Ashe has written another gem of a love story. Not content with the standard trappings of the era and its foibles, Ashe always finds a way to bring in a unique storyline still firmly based in the historical period. Immersive and lush, the relationship between Octavia and Ben is a lovely measured yet passionate dance that glows brightly against the dark shadows very much in evidence at that time in England. I have never been disappointed in a Katharine Ashe book. She is that rare author who chooses to risk unexpected elements within an established genre, and whose skill and magic with the pen lifts her tales above the rest. Next up for Ashe is her brand new Falcon Club series, kicking off in February 2012 with When a Scot Loves a Lady
SUMMARY
Miss Octavia Pierce is witty, well-off…and shockingly unwed. Still, she is far too successful in society to remain on the shelf forever, and her family has hopes that Octavia will finally make the perfect match. What they don't know is that years earlier Octavia was scandalously tempted by the one man capable of sweeping her off her feet-the man now known as the Marquis of Doreé.
A third son, never meant to inherit, Lord Ben Doreé has abandoned his past and grown accustomed to his illustrious new position of wealth and power. But he has never forgotten Octavia, and now she desperately needs his help in a most dangerous, clandestine matter. Although she claims she has put the memories of the passion they shared behind her, Ben is determined to once again have her in his arms-and in his bed.
---
What do you think about this review?
Comments
No comments posted.

Registered users may leave comments.
Log in or register now!