"New Homeowner Gets Intimate with a Ghost"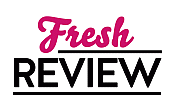 Reviewed by Min Jung
Posted August 29, 2011

Paranormal Romance | Paranormal Mystery
When Zoe Bell was a little girl, she'd spend a couple of weeks every summer in Cape Cod, where she was mesmerized by the large, sprawling Chapin house. Now, as an adult, she has worked hard as an entrepreneur and has bought the house. She has dreams of renovating it into a beautiful, more modern home.
What she doesn't know is that the spirit of Robert Chapin still resides in the house. He begins communicating with her soon after she moves in, first to tell her that her boyfriend isn't right for her, and then to tell her about her closest neighbor, Curtis Nickerson. There has long been a feud between the Nickersons and the Chapins, and Robert is not happy that Zoe is considering hiring Curtis to help her renovate the house.
One morning, Zoe is awoken by the police knocking at her front door. Curtis was killed overnight, and the police have not much to go on. They know he was killed by a statue that nearly everyone who visited his house touched, and that it happened when it seems that everyone else was asleep.
While the police investigate the murder, Zoe breaks up with her boyfriend, and she and Robert begin having an intimate relationship. Although she can not see him, she can hear him and feel what he does to her, and he often pleases her very much. Then he begins explaining why the Nickersons and Chapins have been feuding for several generations. Zoe is confused by Robert - is she really talking to and having sex with a ghost? Is she developing feelings for him? And could he have had a hand in Curtis' death?
The mystery was well-written and I was kept guessing the entire time, which is always pleasant. The sex scenes are definitely not for the non-adventurous or for those who prefer to have things glossed over. The scenes were detailed, raw, and more sexual than sensual, which is perfectly fine, as long as that's what you like! Although I did wonder how anyone in Cape Cod got anything done with all the sex they had.
Zoe is a likable character, and I enjoyed how she related to the various men in the book, especially the new relationships she formed. Her relationship with the person revealed to the killer was especially interesting, even before the person was revealed to be the culprit.
SUMMARY
A tale of otherworldly temptation and erotic elation as a woman encounters a spirit with some very mortal desires.
When Zoe Bell was young, every summer would bring the promise of spending two weeks in Cape Cod, where she was fascinated and awed by the big, rambling house on Chapin Point. Now, the entrepreneurial Zoe has the money and means to buy Chapin House. But the house already has a resident-a long-suffering entity that has connected with Zoe in a way she never dreamed anyone would in this life, let alone the next.
---
What do you think about this review?
Comments
No comments posted.

Registered users may leave comments.
Log in or register now!