"The CIA has asked for Abby and Dutch to go undercover."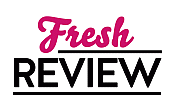 Reviewed by Leanne Davis
Posted August 26, 2011

Mystery Cozy | Mystery Woman Sleuth
Abby Cooper has taken a job at the FBI to be near Dutch and to help them jump start the investigations of their cold cases. The last thing that Abby is expecting is an offer from the CIA for Dutch and Abby to go undercover in search of a missing drone. The drone contains sophisticated software which could do a lot of damage to the country if it is sold.
After some very intensive weapons and martial arts training, Abby and Dutch head to Canada. As usual, when Maggie is involved, nothing goes according to plan. Dutch plays the part of a small time dealer who wants to make the move to the big leagues. Abby is to be his latest arm candy. When the real girlfriend shows up, there is some consternation and a major change of plans.
The deeper Abby and Dutch go, the more danger they are in. The man Dutch is playing has some powerful enemies and they are anxious to take him out. Those trying to buy the drone will be even more of a surprise.
Action packed and even more convoluted than earlier books, the reader will be sucked into the world created by Ms. Laurie. The reader will be even more reluctant to leave it. I had a hard time putting this one down.
SUMMARY
Abby Cooper's next mission may truly be impossible...
Abby Cooper, the FBI's newest Civilian Profiler, is adding Spy to her resume. The military's digital photography software that captures one's aura--just like Abby can--sits in a drone aircraft that's been stolen. It's a major breach in security as every country's leader can be identified by their aura...
Abby springs into action to stop the criminals before they set their diabolical plan into motion, while making herself a prime target.
---
What do you think about this review?
Comments
No comments posted.

Registered users may leave comments.
Log in or register now!