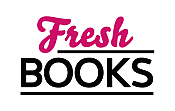 Holidays and great reads in December
"A masterfully spun tale of mystery, intrigue, and the inner workings of Henry's court!"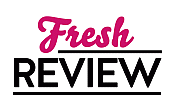 Reviewed by Heather Lobdell
Posted August 22, 2011

I want to start by saying that I completely enjoyed this book! I thought that Michelle Diener used history to create a tale of mystery, intrigue, and enough romance to keep the romantic in me happy. I found myself transported into King Henry VIII's court and smack dab in the middle of a hostile takeover plot right alongside the characters. I felt that Diener's mix of history and fabrication made a remarkable story. The attempt on the throne by a Catholic made an excellent plot, during this time period men were always finding new and intriguing reasons to take over the throne and overthrow the king. The plot only thickened as men were tried for treason and lives were placed in jeopardy. I also loved the fact that Diener wrote about a side of court life that seems to be overlooked by authors. The ideal court is a happy place but in reality, and the way that Diener wrote it, court was not a place for a lady to be on her own. There were leeches in the times of Henry VIII that would prey upon women left alone and Diener was not afraid to write about it.
IN A TREACHEROUS COURT was as historic as it was romantic. I was surprised to notice that the story actually took place in a series of days rather than the months I felt that it took. The relationship between the characters was fast paced, both knowing what they wanted and taking a chance to have it. I felt great admiration for Susanna, a young woman trying to make a life in a man's world cannot ever be easy. Susanna was an easy heroine to connect with and her honesty and openness made her all the more real to me. I did not fall in love with John Parker right off. I connected to his conflicts and chivalry, the protective way that he guarded Susanna, and the one track mind that he displayed in his quest for the truth.
Commissioned by King Henry VIII to paint for him, Susanna Horenbout thought that life couldn't get any better. She was on top of the world and a new exciting life waited for her on the other side of the water. Little did she know that her journey was just beginning and life was going to be anything but easy from here on out. Treason was in the air and Susanna may have information that could identify the men working against the crown. As the attempts on her life escalate Susanna finds that the only person she can trust is John Parker, the King's man. Charged by the King to find out what plots are afoot, John Parker knows that he must stick close to the beautiful woman whose life seems to be in jeopardy at every turn. Surrounded by danger on all sides, John can only think of her eyes, her beauty, and her kisses. Can one find love in a court full of deceit?
SUMMARY
An unconventional woman. A deadly enemy. A clash of intrigue, deception, and desire. . . .
1525: Artist Susanna Horenbout is sent from Belgium to be Henry VIIIís personal illuminator inside the royal palace. But her new homeland greets her with an attempt on her life, and the Kingís most lethal courtier, John Parker, is charged with keeping her safe. As further attacks are made, Susanna and Parker realize that she unknowingly carries the key to a bloody plot against the throne. For while Richard de la Pole amasses troops in France for a Yorkist invasion, a traitor prepares to trample the kingdom from within.Who is the mastermind? Why are men vying to kill the woman Parker protects with his life? With a motley gang of urchins, Susannaís wits, and Parkerís fierce instincts, honed on the streets and in palace chambers, the two slash through deadly layers of deceit in a race against time. For in the court of Henry VIII, secrets are the last to die. . . .Brilliantly revealing a little-known historical figure who lived among the Tudors, Michelle Diener makes a smashing historical fiction debut.
---
What do you think about this review?
Comments
No comments posted.

Registered users may leave comments.
Log in or register now!