"There's a fine line between betrayal and protection."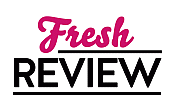 Reviewed by Viki Ferrell
Posted August 11, 2011

Fiction Inspirational | Christian
The Amish say that children are a gift from God. Jenny Bontrager loves her husband Matthew's three children, the children of her heart. But she yearns for a baby of her own. That has not happened in the three years they have been married. Her sister-in-law, Hannah, is expecting already; she and Chris have only been married one year. Jenny knew that the injuries she suffered in the car bombing overseas might keep her from conceiving, but she hasn't lost hope. The monthly reminder that she still isn't pregnant is so depressing.
Annie startles Jenny from these thoughts when she comes in yelling that grandmother Phoebe is lying on her kitchen floor and won't wake up. After an ambulance is called and they reach the hospital, Jenny discovers that Phoebe has a heart condition she did not tell any of the family about. Just a week later, Phoebe becomes very ill again, but refuses to go to the hospital. Jenny takes her to the doctor and learns Phoebe now has pneumonia. When Phoebe again refuses to go to the hospital, Jenny takes on the job of caring for Phoebe in their own dawdi haus.
When Jenny goes over to Phoebe's house to get extra clothing for her, she accidently pulls down a box of papers. Letters fall from of the box and Jenny sees that one is in her father's handwriting. Her father chose to leave the Amish faith and community when he was of age. He died after Jenny went away to college. Jenny doesn't mean to be nosey, but she is so overwhelmed at seeing his handwriting, she opens the letter and reads it. Jenny's world is shattered.
She discovers Phoebe wrote to Jenny's father and told him about Matthew and Jenny being in love the summer Jenny was 18. Jenny only visited her grandmother two summers, but she and Matthew had formed a very special relationship. Jenny never understood why her father came to get her early that second summer, or why Matthew never tried to contact her. Now she discovers the people she loves the most betrayed her.
Jenny shuts Phoebe and Matthew out of her life. She barely talks to them and won't make eye contact. No one tries to talk about what is wrong. Will Jenny find forgiveness in her heart? Will she listen to Phoebe and Matthew and accept their perspectives? Can she ever trust them again? A TIME FOR PEACE is an inspirational story of working through some of the tough questions and situations life throws at us. Barbara Cameron gives us another endearing Amish tale in this Quilts of Lancaster County series. Her books have become some of my favorites. I'm sure you will enjoy this one.
SUMMARY
When Jenny King marries Matthew Bontrager, she finally feels loved, cherished, and fulfilled as a mother to his children and as a writer. So whydoes something seem to be missing?
---
What do you think about this review?
Comments
No comments posted.

Registered users may leave comments.
Log in or register now!