"A wedding planner and political speechwriter try to find true love behind the farce of an engagement"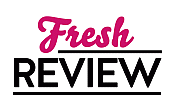 Reviewed by Patricia Woodside
Posted July 28, 2011

Wedding planner Jorie Burke and political speechwriter Cooper Murphy have been seeing each other for a year. When Jorie's dying mother suggests they get married, Cooper, the romantic is happy to oblige. Jorie takes a little convincing, but agrees. Eventually, they'll be in love. Except when it's time to write his vows, Cooper decides their wedding is all wrong and breaks up with Jorie at the cake tasting, leaving her just like her mother was. Alone.
But then Cooper needs Jorie to marry him after all. Will Jorie say yes to yet another wedding farce?
Ellen Hartman has written a fun story about a strong, political family and a woman whose whole life has revolved around the search for family. Still, Jorie and Cooper can't quite seem to get their hopes and dreams on to the same page.
I love the unique characters Hartman created for this story. With all the Washington intrigue in the news, it's not hard to imagine a family like the Murphy family. At first glance, what seems to be the end of Jorie and Cooper's story actually launches them on to the path to true love. The only thing that was a bit off was the title, in that it comes from a single line in the story and not one that for me, encapsulates the tale. Still, the story is fun and touching and a very pleasant read.
SUMMARY
Wedding planner Jorie Burke—aka "the wedding whisperer"—knows all about staging the perfect event. So when it comes to her own wedding, she has every detail worked out: the perfect venue, the perfect flowers, even the most brilliant gift registry idea. Not to mention a perfect fiancé…the brilliant, gorgeous senator's son, Cooper Murphy. It's going to be the Washington wedding of the century.
All that's missing is the perfect love.
But halfway through their cake-tasting is a terrible time for Cooper to point that out to her! Can it get any more humiliating for a wedding planner than having her groom call it off? Well, yes, it can. Because it turns out her ex has yet another proposition….
Excerpt
"MY MOM LOOKED A little better tonight, didn't she?" Jorie asked. It was a clear night but the D.C. streets were practically empty. Cooper had suggested that he walk her home after their hospital visit, and Jorie was glad he was with her. Her mom was dying. Probably before the year was over, although her doctor had hopes that his latest treatment cocktail would buy a few extra months. It was almost impossible to accept that her mom would soon be gone.
Cooper and his family had met her mom, Chelsea, only a few months ago, but they'd taken her into their hearts. For the first time, Jorie was sharing her mom with other people who loved Chelsea. It felt like a luxury.
Cooper took her hand. "She got some news today that perked her up," he said.
"What news? Why didn't she tell me?"
"She wanted it to be a surprise."
The spotlights on the front of the Capitol building glinted in his brown eyes, making them sparkle as he looked down at her. Suddenly he swung in front of her and dropped to one knee. "Jorie, will you marry me?"
"What? No!" she said. The guard halfway up the steps straightened. He held his gun casually in front of his chest, but the Capitol was no place for messing around. "You've got to be—"
"The Wish Team granted your mom's wish," Cooper said, never looking away from her.
"What wish?" Jorie could feel her world starting to spin.
"She wants to give you a princess wedding. The one she's always dreamed of. The Wish Team is picking up the tab—"
"Wait— My wedding? To whom?"
He stood up. She'd hurt him. Well, obviously. She was acting as if he was the last man she'd ever consider marrying when he'd been the one keeping her afloat these past few months. "Oh, God, Coop. I'm sorry. I'm just—this is all..."
Suddenly he took her by the waist and swung her up onto the third step. The stairs made her slightly taller than him, but the difference in perspective didn't do much to calm her. She put her hands on his shoulders to steady herself.
"Jorie, she made this wish for us. I know it sounds nuts, but as soon as she told me, I knew she was right—the idea is inspired. Marry me."
She couldn't think with him looking up at her, proposing to her. How many times had her mom described this scene to her when she was a little girl? Someday, Jorie, your prince will ask you to marry him. Cooper was sweet and smart and funny and gorgeous—everything she'd ever wanted in a guy. She thought she loved him, why wouldn't she love him? But—
"We met six months ago, Cooper," she said, trying to remind herself why she had to say no. "You can't let my mom's schemes get in the way of your good sense. She's obsessed with romance—weddings—and always has been."
The guard had moved down a few steps, his stance alert. Cooper noticed him for the first time and waved one hand. "I'm proposing!"
"Good luck to you," the guard called back, but he now stood close enough to hear what they said. Cooper put his arm around her shoulders and escorted her across the sidewalk, out of view. He stopped under a streetlight and reached into the breast pocket of his suit. She expected him to come out with a ring box, and when he didn't, she wasn't sure if she should be relieved or disappointed. He handed her a packet of papers.
"Okay, yes. I want to make your mom happy. If we get married now, she can be there to see it. But I wouldn't be asking you if it wasn't right. I knew you'd say we haven't been together long enough, but if we wait...your mom..."
He couldn't finish, and she realized she wasn't the only one who loved her mom. "I wrote this for you," he said.
She took the little booklet and saw that he'd drawn a picture on the cover. The people in the picture were quick sketches in the spidery black ink she recognized from his fountain pen. The man was about twice as tall as the woman, who had a binder under one arm and a slice of cake in her other hand. She and Cooper, no doubt. He'd drawn a heart around the couple and underneath had written, "To be continued..."
She turned the page and started reading. It was a fairy tale—the worst kind of romantic nonsense.
Her hands shook as she read each page.
---
What do you think about this review?
Comments
No comments posted.

Registered users may leave comments.
Log in or register now!