"An adventurous and irresistible Scottish romance!"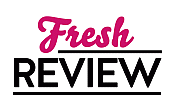 Reviewed by Audrey Lawrence
Posted July 28, 2011

With London's glittering crowd all reading her column in the Town Crier and constant invitations to all the finest and most sought after events in 1811 coming her way, the lovely and talented Serena March was having a ball!
Just when she thought nothing could be better than this, things took a decided turn for the worse. Her father, Ambassador Earlington Marsh, was asked by the King to go to the wilds of Scotland to see if he could calm the tensions and quell a potential rebellion from the new tax that were needed to fill the Treasury and cover the costs from England's war with Napoleon. When her begging failed to change her father's resolve to go despite his weak heart, Serena insisted on coming with him. But, now in Scotland with little to do and missing the parties and excitement of London, Serena pined for her friends, especially her editor, Archer Weston.
When a letter arrived threatening her life, Serena was unfazed, but the Ambassador insisted on hiring a protector for his only daughter. When he learned that Malcolm Slayter, an outcast from his Highland kin, was the best man for the job, he was given the authority to care for her without question.
Independent to the core and resistant to following this brutish, yet handsome and well muscled man, Serena puts both their lives in danger. As they struggle to overcome a change in fate and the longer she spends with him, Serena realizes that Malcolm is a good man inside and the less certain she feels about leaving his care. But how can they escape the insurmountable odds against them? Will her father still be alive by the time they can get to him?
Michelle Marcos is famous for her interesting and intriguing heroes and heroines and she definitely does not disappoint in this new release! Malcolm has a heartbreaking background to overcome and he had grown up rough with only his finely tuned wits to save him. Branded as a slaighteur and despised by other Scots, he claims no kin, yet knowing he can never be Serena's equal; he still can't help falling in love with her. The interplay between Malcolm and Serena is rapier sharp and fascinating. The story line is strong, filled with interesting secondary characters and unanticipated happenings. This is a treat Scottish romance lovers will not want to miss, especially with a related tale, Lessons in Loving a Laird, on the horizon! Enjoy!
SUMMARY
Meet the Highland Knaves, an infamous clan of outcast Scots who live for justice, lust for freedom, and long for lovers bold enough to tame them...
A DIAMOND IN THE ROUGH
Torn from a pampered life of luxury and thrust into the midst of a Scottish revolution, Serena Marsh is shocked to meet the brutish man who has been assigned to protect her from the rebels trying to kill her—Malcolm Slayter, the most rugged, most dangerous, and most undeniably attractive man she has ever encountered...
THE KNAVE OF HEARTS
Malcolm has no loyalties, no country, and no sense of propriety. Hired by her father, Malcolm agrees to protect the lovely lass for afee. But when Serena challenges Malcolm's authority—and engages him in a risky flirtation—all bets are off. When the battle heats up,it's anyone's guess as to who's seducing whom...and who'll surrender first.
Videos
---
What do you think about this review?
Comments
No comments posted.

Registered users may leave comments.
Log in or register now!