"You're invited to join the deliciously wicked witches at 666 Park Avenue."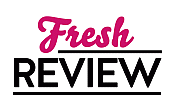 Reviewed by Lynn Cunningham
Posted July 22, 2011

Contemporary Chick Lit | Paranormal
Jane Boyle is happily living in Paris and just starting to put her architectural talents to use when handsome and shamefully rich Malcolm Doran literally sweeps her off her feet. Their connection is instant and electric. After a very short whirlwind courtship, Malcolm proposes and Jane, dizzy with love and excitement, accepts.
She says goodbye to her friends and co-workers in Paris and leaves New York bound with Malcolm. Following a disturbing side trip where Jane learns something very startling and disturbing about herself, they finally arrive on American soil. If Jane is amazed at the huge, crowded and bustling city of New York, it's nothing compared to what she feels when Malcolm takes her to his home to meet his family.
Residing in an enormous building of many floors, it seems that all of Malcolm's family lives under one roof. However, they all seem pleased to meet Jane, particularly his mother, the formidable Lynne Doran.
Just as Jane is starting to get relaxed a bit, it starts to become apparent that not only is Lynne rich and well connected, but she's also very controlling. This applies to everything from whether or not she will get to have a job down to the type of wedding dress she will wear at her wedding. Jane quickly learns to choose her battles with this woman. She also learns many other disturbing things about Lynne and her family. There are also many mysteries surrounding them that Jane is determined to unravel.
But how do you fight a witch's magic? Why, with your OWN magic, of course! Jane isn't completely alone, though. She makes 3 very useful and wonderful friends who all know the truth of what Lynne and her family are all about. These are friends who are also willing to fight to the death for Jane.
And what of Malcolm? He's not around so often anymore, which makes Jane wonder just how much he's involved in the trap that Lynne has so skillfully set for Jane. Could the love of her life really be a fraud?
These questions and others are answered along the way in this delightfully evil story. This is the first in a series by newcomer Gabriella Pierce. She has woven a web of entertainment that includes mystery, chills, romance and humor all spun together in one book. Watch out for Gabriella Pierce. You're going to be hearing much more from her in the future!
SUMMARY
Ever since fabulously wealthy Malcolm Doran walked into her life and swept her off her feet, fledgling architect Jane Boyle's world has been a fairy tale. When he proposes with a stunning diamond to seal the deal, Jane can't believe her incredible luck and decides to leave her Paris- based job to make a new start with Malcolm in New York.
But when Malcolm introduces Jane to the esteemed Doran clan, one of Manhattan's most feared and revered families, Jane's fairy tale takes a darker turn. Soon everything she thought she knew about the world - and herself - is upended. Now Jane must struggle with newfound magical abilities and the threat of those who will stop at nothing to get them.
Bringing together high society and black magic, 666 Park Avenue is the story of what one young womand oes when her mother-in-law-to-be turns out to be an evil witch...literally.
---
What do you think about this review?
Comments
No comments posted.

Registered users may leave comments.
Log in or register now!