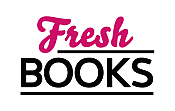 Sweet Romance + Thrilling Intrigue = February Best Reads
"An exciting debut that'll keep you on the edge of your seat and leave you wanting more."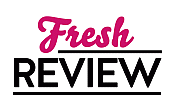 Reviewed by Rosie Bindra
Posted July 14, 2011

Since the age of eighteen, Cassandra Archer has been a huntress for the Earth Mother, going on missions to rescue children from the evil filled Barrows district in Duivel, Missouri. Cass's newest case involves the missing twelve year old sister of Detective Phelan Flynn and the thirteen year old son of Carlos Dacardi, an organized crime boss. Both men have heard of Cass's success finding children no one else can, but unlike Dacardi, who just wants his son back no matter what, Flynn partner's up with Cass.
Forced into asking Cass for help when his mother went to Madam Abigail, the Earth Mother's High Priestess, for help, Flynn doesn't believe Cass can do any better than he has. Cass normally works alone but even the Earth Mother wants Cass to work with Flynn on this one. Now relying on information from the very people Flynn would be arresting on any other given day, he and Cass work their way into the underbelly of the Barrows, and discover there's more going on than just a case of missing children. If the kids aren't rescued by the next dark moon, the evil that's been trapped under the Barrows will be set free and then no one, not even the town, will be safe.
An abundance of scary things go bump in the night in Lee Roland's debut, VIPER MOON. This urban fantasy will keep you on the edge of your seat as you navigate the good and bad of Cassandra Archer's world. At times the book does get bogged down by the world building but it always manages to draw you back into the story. With intriguing secondary characters, including two pet snakes, and plenty of twists and turns that'll keep you reading well into the night, VIPER MOON is the start of a very intriguing new series. Urban fantasy and kick-ass females seem to be the new it genre of the moment and Ms. Roland's debut makes a delectable addition.
SUMMARY
Cassandra Archer is the Huntress. She has faithfully served the Earth Mother for years, rescuing kidnapped children from monsters-both human and supernatural-dwelling in the ruins of the Barrows District. But when two children are kidnapped under similar circumstances, all clues point to a cataclysmic event on the next dark moon. Now Cass must race against the clock and prevent a sacrifice that could destroy the entire town...
---
What do you think about this review?
Comments
No comments posted.

Registered users may leave comments.
Log in or register now!