"Superb Danish crime thriller featuring a special police detective who investigates cold cases."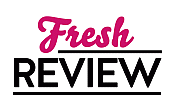 Reviewed by Tanzey Cutter
Posted July 13, 2011

Thriller Police Procedural | Suspense
Danish Homicide Detective Carl Morck has never been on the best of terms with his superior, even though Morck is one of Copenhagen's best cops. Now, he's recovering from a bullet wound gotten in his last case. But he's luckier than his two partners; one is dead, and the other paralyzed from the neck down. Carl is dealing with a load of guilt, since he didn't even pull his weapon.
Expecting to be reprimanded harshly, Carl is shocked to actually receive a promotion. He's to head up a new division, titled Department Q, which is being funded by the government to look into cold cases. His excitement is short- lived, however, when he finds that he's the only detective and his new office is in the grubby basement. His desk is soon loaded down with stacks of folders of unsolved cases. Insisting there is too much to do by himself, that he needs an assistant who can take care of paperwork and cleaning, he is sent Assad, a Syrian immigrant with some very unique and useful talents.
Figuring he's been set up to fail, Carl isn't too enthusiastic about getting started on the case files. Casually leafing through them, one does catch his attention -- that of politician Merete Lynggaard, who vanished five years ago. Presumed dead, her disappearance still intrigues Carl enough to start looking into aspects of the incident and interviewing witnesses. With Assad by his side, as well as running errands for him, Carl starts building an unusual case. Could Merete still be alive somewhere after all this time? And, if so, will Carl and Assad be able to locate and rescue her?
Set in 2007, this first book of a series originally published in Danish is an outstanding police procedural thriller. With flashbacks to the victim's circumstances and her thoughts, it made for an excellent reading experience. I am hoping Penguin is planning to translate the rest of the series, as I would love to read more about Carl and Assad solving cold cases.
SUMMARY
The Keeper of Lost Causes, the first installment of Adler-Olsen's Department Q series, features the deeply flawed chief detective Carl MØrck, who used to be a good homicide detective - one of Copenhagen's best. Then a bullet almost took his life. Two of his colleagues weren't so lucky, and Carl, who didn't draw his weapon, blames himself.
So a promotion is the last thing Carl expects.
But it all becomes clear when he sees his new office in the basement. Carl's been selected to run Department Q, a new special investigations division that turns out to be a department of one. With a stack of Copenhagen's coldest cases to keep him company, Carl's been put out to pasture. So he's as surprised as anyone when a case actually captures his interest. A missing politician vanished without a trace five years earlier. The world assumes she's dead. His colleagues snicker about the time he's wasting. But Carl may have the last laugh, and redeem himself in the process.
Because she isn't dead...yet.
---
What do you think about this review?
Comments
No comments posted.

Registered users may leave comments.
Log in or register now!