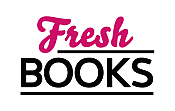 Great new reads in September
"Can a Curse Defeat True Love?"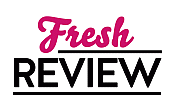 Reviewed by Min Jung
Posted July 11, 2011

Lily Burns has heard the same marriage advice from her mother Selma and her grandmother Dolly her entire life-- never marry a man unless he's short, bald, fat, stupid, and treats you badly. And besides preaching that, they've done pretty much all they can to ensure that Lily would heed their advice. But when Lily meets Gogo (no - not his real name), it's all for naught -- she falls head over heels in love with the attractive, charming, intelligent pediatrician.
When Lily announces her engagement to Gogo, Dolly and Selma decide they have to tell her the truth. The female side of the family has been cursed for several generations, tracing back to a rift between sisters when one sister betrayed the other. At that time, the betrayed sister placed a curse on the other sister stating that if she married out of love, the two would suffer unimaginable consequences. And she also placed the curse upon the entire bloodline should any daughters be born to future generations.
At first, Lily can't believe that this could possibly be true. Then, when faced with the undeniable evidence, she decides she can't risk putting Gogo in danger. She explains the curse to him, but he laughs at it, and convinces Lily to elope with him to Las Vegas. That night, happier than she has ever been before, she asks Gogo to pinch her. As soon as he does, Lily is instantly transported to the house she lived in when she was single. She tracks down Gogo, but he's married... to a woman he's been married to for 12 years. And he's not a doctor -- he's a downspout salesman. And, worst of all, he has absolutely no idea who the crazy lady is who claims she married him the night before. Lily decides she has to break the curse, and she begins searching for ways to get Gogo to remember her and to find their way back to each other.
This story was full of warmth, touching humor, and extremely relatable characters. Lily isn't a woman who sets on this mission because she needs A guy, but because she truly loves THIS guys and believes in their relationship. She has determination, strength of will, and tons of heart. This was a truly fun, great read that warmed my heart.
Learn more about Pinch Me
SUMMARY
This new and ingenious novel with a touch of magic from the author of 29 is about a woman who has the perfect lifeóuntil she discovers it has all been a dream. Or has it?
Never marry a man unless heís short, bald, fat, stupid, and treats you badly.Ē That is the romance advice that twenty-nine-year-old Lily Burns has heard her entire life from her grandmother, Dolly, and mother, Selma. Despite this, when she meets Gogo, the handsome, successful pediatrician who treats her like a queen, she has no choice but to let her heart take over. When she agrees to marry him, Dolly and Selma are inconsolable. They decide itís time to tell her the truth: their family is cursed. If she marries for love, there will be unimaginable consequences.
Nevertheless, Lily and Gogo elope. Unable to believe her good fortune, she asks Gogo to pinch her to make sure this isnít a dream. The moment he does, Lily finds herself transported back to the house she lived in when she was single. Gogo is gone. When Lily tracks him down she finds that heís married to someone else and has no memory of her. In this reality, Gogo has none of his boyish charm, and instead of being a doctor, he sells drainpipes for a living. Lily knows itís up to her to get Gogo back on the right track and return them both to the wedded bliss they were meant to have. But the only way to do that is to break the curse.
Hilarious and heartwarming, Pinch Me is for anyone who has ever struggled to find love, or having found it, wondered how they got so lucky.
---
What do you think about this review?
Comments
No comments posted.

Registered users may leave comments.
Log in or register now!