"A beautiful, hip, and spiritual retelling of one of the most memorable and redemptive stories in the Bible."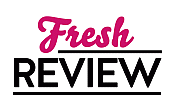 Reviewed by LaToya Watkins
Posted July 8, 2011

As you can tell by the title, REDEEMING WATERS, Vanessa Davis Griggs writes about redemption and rebirth. What you can't get from the title is that Griggs successfully retells a classic biblical story in a modernized way.
Brianna Bathsheba Wright Waters has always been a good girl, until David R. Shepherd, also known as gospel recording artist King d.Avid, renters her world after a brief meeting when she was ten. After over a decade, seeing Brianna all grown-up triggers the igniting of a desire for her inside King d.Avid. But he knows she's off limits. Her young husband Unzell works hard as one of King d.Avid's production managers. Spending weeksósometimes months away from home to compensate for a football injury that shattered the dreams that he had set for himself and his young wife becomes a lifestyle for him. At the tail-end of his international tour, King d.Avid sends his crew abroad ahead of him and takes a few days of rest. A chance encounter with Brianna becomes more than he bargained for, and fixing the mess he makes of the situation becomes larger than the situation itself.
The story is told in third person from the perspectives of King d.Avid and Brianna. This works well because the only real antagonists in the story are the inner persons of these two characters. They are constantly in battle with their own spirits, so it is only fitting that readers have access to those inner thoughts and dilemmas. Griggs does a good job of creating a bond between these two characters and her readers. With that said, at times, the characters, even outside of these two, seem overly righteous or overly evil. Too, after I figured out the basis of the story, it was simple to predict the ending. However, these minor things did not take away from the story for me. I enjoyed reading this book from cover-to-cover.
REDEEMING WATERS is a beautiful, hip, and spiritual retelling of one of the most memorable and redemptive stories in the Bible. The characters are engaging and honest, but what I like most is that I didn't realize the story was a modern-day retelling until I was halfway through the book.
SUMMARY
Must a young woman choose between her commitment to her marriageÖand to God?
Brianna was ten years old when she first met twenty-five year old David R. Shepherd, a devout and gifted gospel recording artist who would ultimately become world renowned megastar, King d.Avid. He left an impression on Brianna she would never forget. And they were destined to meet againÖ
Brianna's best friend, Alana Norwood, hasn't had the best encounters with men, but she's always been a good friend to Brianna, no matter what situation the two may find themselves in. But despite their bond, the next time Brianna encounters King, she's a lonely young wife seeking solace in religious studies. While Alana's quest for fame has her living a life that seems to be going nowhere fast, King's companionship offers Brianna the deep emotional connection she longs for. But when both a tragedy and a blessing enters Brianna's life, she finds herself wrestling with questions of faith, fidelity, forgiveness, and the sovereignty of GodÖlike never before.
Excerpt
Prologue

And he shall be as the light of the morning, when the sun riseth, even a morning without clouds; as the tender grass springing out of the earth by clear shining after rain. ó2 Samuel 23:4

It was summertime, school was out, and with sky-high temperatures reaching near one hundred degrees, even the bees appeared to be chilling out from the smothering heat. Ten years old, Brianna and Alana were outside on the long, covered front porch playing a game of Monopolyóthe board type, not something electronic like all the other children their age normally played. Briannaís father, Amos Wright, didnít believe children should stay cooped up in the house watching television and playing video games all day. Brianna didnít mind; she liked being outside. On the other hand, Briannaís mother, Diane, would have preferred her daughter do things inside, especially on scorching hot days like this.

Around midday, suddenly and unexpectedly, dark clouds rolled in.

"Girls, it looks like itís going to rain. You probably need to come inside now," Briannaís mother said as she stood holding the front door open.

"Weíre on the porch, Mother," Brianna said. "We wonít get wet on the porch." "Well, if it starts lightning, I want you to come in the house immediately. Do you two understand me?"

"Yes, maíam," Brianna and Alana said in such perfect unison that it sounded like one voice.

"Older people sure are funny when it comes to rain," Brianna said after her mother closed the front door.

Alana loosely shook the two white dice around in her hand, then threw them on the board, rolling a double three, automatically garnering herself another turn. "I know," Alana said as she counted out loud and advanced her wheelbarrow six spaces. "Boardwalk," she said with obvious disappointment.

"Yes!" Brianna said, picking up her title deed card to that property. "Letís see now, with two houses, you owe me six hundred dollars!" Brianna held out her hand for payment.

Alana slowly counted out the money, leaving her with only a small amount of money to play with. "Itís a good thing Iím close to passing go and collecting two hundred dollars," Alana said. "I just hope I donít land on any of your other properties on my next roll, or this game will pretty much be overótwo hundred more dollars or not."

The rain started pouring down. And then the sun, just as quickly, came back out, brightly lighting up the sky even as the rain continued to fall.

"Look!" Brianna said. "The sun is shining while itís raining!" Brianna got up and walked over to the top step. "Wow. With the sun shining like that, all of those falling raindrops look like diamonds bouncing all over the walkway. Do you see how theyíre sparkling as they hit?"

Alana stood up and walked over to Brianna. "You do know what this means, donít you?"

"Know what what means?"

Alana turned and grinned at her friend. "When itís raining and the sun is shining."

"No. What?" Brianna could see that Alana was pleased, knowing something that she apparently didnít.

"It means that the devil is beating his wife."

"It does not," Brianna said.

"Yes, it does. If you donít believe me, then go ask your mother. Sheíll tell you."

"Well, I donít believe you because the devil doesnít have a wife."

"Apparently, he does," Alana said with a snarky shake to her head as she moved her face in toward Briannaís. "Thatís why the sun is shining while itís raining: to let us know that heís beating her. I feel a little sorry for her even if she is the devilís wife. Itís got to be bad enough to be married to the devil. Then to have him beat on you like that . . . Then again, she should have known better than to hook up with a creature like him. I mean, what did she expect when she married the devil?"

"Well, Iím not going to let any man ever beat on me," Brianna said. "Not ever."

"They say if you stick a pin in the ground, you can hear her screaming when heís beating her."

Brianna frowned, then winced. "Who would want to hear anything like that?"

"Hey, letís go get a pin and see if we can hear her. That way, youíll see whether what I told you is the truth or not."

Brianna and Alana hurried into the house. "Wait right here while I find two pins." Brianna started upstairs to her room, then stopped and looked back. "Does it matter what kind of pin it is? A straight pin, a hat pin, a safety pin, or is it actually a writing pen . . . ?"

Alana shook her head. "As long as it pierces the ground, it should work."

Brianna came back quickly and handed Alana a large safety pin. They started toward the door.

"And just where do you two think youíre going now?" Briannaís mother asked as she walked out of the kitchen into the den wiping her hands on a dish towel.

"To listen to the devil beat his wife and to see if we can hear her scream," Brianna said as easily as though she were saying that they were going to the kitchen to get a glass of water.

Briannaís mother shook her head as she smiled, but didnít protestóessentially telling Brianna that she had no objections to what they were about to do or the idea of it.

Brianna opened the large, lead-glass door and allowed Alana to go out first. Brianna grinned. She saw him before he saw her, and she ran full force, straight into his arms. "Granddad!" she said.

"Hey there," sixty-year-old Pearson Wright said as he picked her up and spun her around two full turns. He set Brianna back down. The two of them now stood close to the man who had come with him. "So where are you two going in such a hurry?" Pearson asked.

"Weíre going to listen to the devil as he beats his wife and to see if we can hear her screaming." Brianna held up her safety pin to prove they were serious.

"Oh, that," her grandfather said as he looked back at what heíd just come in out of. "Youíre talking about the rain with the sun shining. Thatís a beautiful sight for sure: rain and the sun shining at the same time, a phenomenon thatís always fascinated folks."

The good-looking man standing next to her grandfather began to chuckle as he smiled at Brianna.

"Gracious, where are my manners," Pearson said. "This is my granddaughter"óhe placed his hand on top of Briannaís headó"the lovely and talented young poet and short story writer, Miss Brianna Wright."

"And this"óBrianna pointed to Alana as soon as her grandfather finished introducing heró"is my best friend in the whole wide world, Alana Norwood."

"Pleased to meet you, Miss Alana Norwood. And this is David R. Shepherd, aka King d.Avid," Pearson said, pronouncing it "King dee-Avid." "Thatís a small d, period, capital A, small v-i-d. Youíre looking at the next world-renowned, recording artist."

"Are you a real king?" Brianna asked the tall man with black wavy hair and caramel-colored skin. She placed her hand in the manís waiting hand heíd presented to her to shake.

"No, not in the way you may be thinking," King d.Avid said. "But I do planówith your grandfather advising and managing meóto rule the world of music someday."

"Sounds like a plan to me," Brianna said. "I plan on being the queen of something myself. Just not exactly sure what I intend to rule over. But Iím going to be somebody great, or at least produce something great one day, just like you. I promise you that. A lady at church spoke that Word over me last year. Thatís what she called it: ĎA Word from God.í "

"Iím impressed," King d.Avid said, smiling at her as he continued to hold her young hand in his. "And I believe that." He gave Brianna a slight bow with his head, then let go of her hand. He reached over and held out his hand to Alana. "And you are the best friend of the queen-to-be?"

Alana walked over, shook his hand, and giggled. "Yes. Although, itís likely weíll both be queens. Thatís how a lot of friends roll, you know."

"Absolutely," King d.Avid said. "Itís always good to be in the company of those who are going somewhere, instead of hanging around people who are going nowhere. Thatís precisely why I hang with Mister Wright, here, the way I do. The man is good at what he does." He glanced over at Pearson. "And I believe heís going to help get me where Iím destined to be." King d.Avid turned his attention back to Alana and gave her a slight nod. "So, how old are you?" Alana asked.

King d.Avid laughed. "Why, Iím twenty-five."

"Youíre kind of old," Alana said, turning up her nose slightly. "Me and Brianna are only ten. Well, we donít mean to be rude, but we need to finish before the rain stops just as quickly as it started. Otherwise, Brianna wonít believe that the devil really is beating his wife."

"Okay." King d.Avid sang the word. "But I donít think the devil really is beating his wife. Because I donít think that the devil is married."

"Thatís what I told her," Brianna said triumphantly with a grin.

Alana trotted down the steps into the rain and stood in the grassy, manicured yard. She looked back up at the porch, her eyes blinking with the raindrops before she eventually shielded her eyes with her hand. "Brianna, will you come on, already!"

Brianna hurried and caught up with her friend. They unlatched their safety pins, kneeled down, stuck their pins into the ground, and placed their ears over their respective pins with the rain drenching them and all.

Pearson shook his head, laughed, then escorted King d.Avid into the house.
---
What do you think about this review?
Comments
No comments posted.

Registered users may leave comments.
Log in or register now!