"Experience the dangers of virtuality and technology first hand as they chase computer hacker Diana."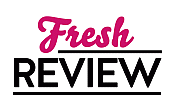 Reviewed by Lynn Cunningham
Posted July 5, 2011

Suspense Psychological | Mystery
Diana Highsmith was once a computer hacker extraordinaire with her boyfriend, Daniel Schecter, and their friend Jake. Together, they hacked into some of the most formidable databases in the country. It was all fun and games right up until someone actually died because of something they did. Diana put her foot down and, to her shock, both Daniel and Jake went along with her. They would start a legitimate security company that would protect companies from hackers like they, themselves, used to be.
Tragically, on a celebratory mountain climbing trip in Switzerland, Daniel fell to his death. Following Daniel's death, Diana had a breakdown of sorts, which left her vulnerable to severe panic attacks. Locked away in her parents' old house, she has top of the line security and surveillance systems that let her see anything that is on the outside of her home and won't let anything unexpected in. Her main contact with any portion of the outside world is her younger sister, Ashley, and her online virtual community called OtherWorld where she conducts her business meetings as well as chats with a few friends that she's made there.
When Ashley suddenly disappears without a trace, Diana starts to realize that she MUST come out of her self-enforced prison if she's to find her sister. As she forces herself to get out in the real world once again to investigate and search for her sister as only she knows how to do, she starts to realize that she's also in danger. Someone is watching her every move, using the very technology that she has trusted to keep her safe.
The closer she gets to the answers she needs, the more she finds herself in danger. Is Diana strong enough to do what she needs to do? Can she find Ashley and bring both of them to safety?
This is one of the best books I've read in a while! Hallie Ephron has crafted a roller coaster ride of a plot that makes for some muscle clenching scenes. I was hooked from the first page of this book and couldn't put it down. This is an exciting read and one with more than a few twists and turns to reach the satisfying end. You don't want to miss this one!
SUMMARY
Computer security expert and reformed hacker Diana Highsmith has not ventured beyond her home for more than a year—not since that fateful climbing vacation in Switzerland took Daniel's life. Haunted by the sound of Daniel's cries echoing across the gorge as he fell, Diana cannot stop thinking about the life they'll never have—grief that has transformed her into a recluse.
Diana doesn't have to shut herself off com­pletely from the world, though; she and Daniel's best friend run a thriving Internet security company. From her home, in her pajamas, Diana assesses security breaches, both potential and real, and offers clients a way to protect themselves from hackers—the kind of disruptions Diana herself used to create. Once Diana has a game plan she is able to meet with clients in OtherWorld, an Internet-based platform, using Nadia, an avatar she created for herself. Diana knows she'll have to rejoin the "real world" eventually, but right now a few steps from her door each morning is all she can handle.
When Diana\'s sister goes missing, however, she is forced to do the impossible: brave both the outside world and her own personal demons to find her sister. As one step outside leads to another, Diana soon discovers that she is following a trail fraught with danger—and uncovering a web of deceit and betrayal, both online and real-life, that threatens not only her sister's life, but her own.
---
What do you think about this review?
Comments
No comments posted.

Registered users may leave comments.
Log in or register now!