"A Concierge Doctor Solves a Mystery in the Hamptons"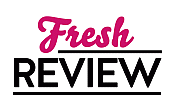 Reviewed by Min Jung
Posted June 21, 2011

Fiction Media Tie-In | Fiction
Dr. Hank Lawson used to work in a busy New York emergency room but when a donor with big pockets died on his watch, he was summarily dismissed from his job. Some weeks later, he is vacationing in the Hamptons and happens to save the life of a man with even bigger pockets. Because this man has a name as long as his portfolio is thick, he just goes by Boris. Boris generously gives his guest house to Hank and his brother Evan to live in, insists on paying Hank for his services, and Hank's concierge medical business is born.
One of Hank's regular patients is Eleanor Parker Wentworth. Although she's a bit of a hypochondriac, she's harmless and sweet. She's preparing herself (and her estate) for her granddaughter's wedding, and she invites Hank, Evan, and Divya (Hank's physician assistant) to a party one evening to kick off the festivities. Hank meets the bride-to-be, Nicole, and they have a conversation. Later that night, he finds her outside, disoriented and confused. He becomes concerned when she doesn't seem to remember who he is.
The next day, he discusses his concerns with Eleanor and he finds out that Nicole has a history of drug abuse. However, Nicole's mother overhears and is adamant that Hank has nothing to do with Nicole. She knows Hank's past and doesn't want a doctor who "has killed someone" near her daughter. But Hank can't shake the feeling that something is seriously wrong with Nicole.
As the wedding date approaches, Hank tends to other patients (some new and some who happen to find themselves in his path), who are colorful and have varying degrees of medical maladies. Over the course of several days, he begins to see a disturbing a trend emerge, on that may explain Nicole's mysterious behavior.
This book was based on the popular USA Network television show Royal Pains. While I have only seen a few of the shows, this book was a great compliment to the show. One definitely does not need to be a loyal or even casual viewer of the show to enjoy this book. The medical parts of the book were handled well. As someone with some medical knowledge, I felt neither pandered to nor do I think someone with no medical knowledge would feel confused by the jargon in the book.
The relationship between Hank and Evan is fun, but Divya steals the spotlight. Her sense of humor is fun and intelligent, and she keeps the brothers on their toes while not being a shrew about it. While there was a bit of a mystery for Hank to solve, it was just as entertaining and engaging to watch him go from patient to patient in the meantime. This was a great summer read!
SUMMARY
When Dr. Hank Lawson's conscience cost him his distinguished position in a New York City emergency room, he ended up losing everything he thought he wanted. Now, as a concierge doctor to the rich and fabulous in the Hamptons, he's going to get everything he never knew he needed- if he doesn't lose his patients.
---
What do you think about this review?
Comments
No comments posted.

Registered users may leave comments.
Log in or register now!