"Be careful what you wish for in life -- some questions are better left unanswered."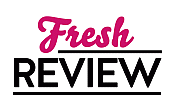 Reviewed by Tanzey Cutter
Posted June 11, 2011

Thriller Psychological | Thriller Serial Killer
Sara Gallagher always felt like an outsider in her adoptive family. Now that she has finally found happiness in her life with a promising business, a young daughter she adores and an upcoming marriage to a wonderful man she loves, Sara, at 33, is ready to find her birth parents. However, when she finally locates and meets her birth mother, the woman wants nothing to do with Sara. Her rejection leads to the devastating discovery that Sara was conceived during a brutal attack by an infamous serial killer who, after almost 40 years, has never been caught.
Things go from bad to worse when through a series of betrayals Sara's story becomes public knowledge and is featured on the Internet and television. It's only a matter of time before her biological father contacts her, demanding to meet her and his granddaughter. If she doesn't agree to his terms, he threatens to continue murdering people. Even though the police promise to protect Sara while they use her as bait to catch the man, he seems to always be one step ahead of them. All this tension is bringing out violent tendencies in Sara, causing her to fear she may be more like her father than she realizes. Even though Sara's life will never be the same, will she be able to control her disturbing feelings and eventually find a satisfactory conclusion to this horrible situation?
Told alternately through Sara's insightful point of view and her sessions with her therapist, Ms. Stevens gives a chilling account of a woman whose life has been taken out of her control by a series of events she could never have imagined. Once you start this gripping psychological thriller, you won't be able to put it down. At times, you will want to shake Sara for some of the choices she makes, but you will also be cheering for her to emerge the victor. The riveting outcome of NEVER KNOWING will astonish readers -- an impressive feat for any book.
SUMMARY
All her life, Sara Gallagher has wondered about her birth parents. As an adopted child with two sisters who were born naturally to her parents, Sara did not have an ideal home life. The question of why she was given up for adoption has always haunted her. Finally, she is ready to take steps and to find closure.
But some questions are better left unanswered.
After months of research, Sara locates her birth mother--- only to be met with horror and rejection. Then she discovers the devastating truth: Her mother was the only victim ever to escape a killer who has been hunting women every summer for decades. But Sara soon realizes the only thing worse than finding out about her father is him finding out about her.
What if murder is in your blood?
NEVER KNOWING is a complex and compelling portrayal of one womanís quest to understand herself, her origins and her family. That is, if she can survive...
---
What do you think about this review?
Comments
No comments posted.

Registered users may leave comments.
Log in or register now!