"A riveting romance with non-stop roller coaster action and suspense!"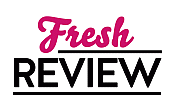 Reviewed by Audrey Lawrence
Posted June 5, 2011

Romance Series | Romance Suspense
Closing her eyes for a few moments at the funeral for her brother, Abigail could barely believe that Jason was gone. Her older brother was her last close relative and now he was gone, tragically killed by a hit and run driver. As the rain poured over her, a handsome stranger with an charming Irish lilt in his voice offered her an umbrella so she could go to a waiting car. Thinking only of her quiet evening alone, she was totally unprepared when bullets suddenly smashed into the car's interior and she was unceremoniously tossed on the floor.
Was this man, Shaun Logan, really a friend of her brother's? What was going on? Despite her grief, Abby has a sharp and investigative mind and, despite her Southern Belle accent, she no longer let anyone push her around and she was determined to find out all she can. Despite Shaun's endorsement of Michael Donner, the CEO of Zip Tech, the company Jason had worked for, Abby gets decidedly mixed vibes from him and little bits from the strange message she had from Jason started to make sense.
What doesn't make sense for Shaun, "The Fixer", is how he is uncharacteristically drawn to Abby. Never before had he become personal in his work. After scratching his way out of some pretty mean slums in Ireland, he had built up his business as well as the highly developed shield over his emotions, so few could detect what he was really feeling. But, while warm thoughts about her flitted in his mind, how could he hope to gain her trust when he had lied so much to her?
BULLETPROOF HEARTS is the fourth book in Kay Thomas' Bulletproof series and it is a winner! A terrific read on its own, Thomas fans will delight in finding they know some of the secondary characters, such as Harlan Jeffries. There is wonderful character development and energy engagement between the fiercely independent Abby and Shaun as they alternately test and assess each other while striving to escape from unknown assailants.
SUMMARY
He guarded her body. She guarded her heart.
The discovery that her brother was the victim of a hit-and-run murder leads Abigail Trevor on a deadly hunt for answers—and straight into a killer's web. Her only protection comes from raw instinct, a cryptic video message and a dangerously sexy military bodyguard who seems too good to be true.
Private security specialist Shaun Logan doesn't want to care whether Abby trusts him or not. But in order to protect her, he needs to keep her close—very close. Keeping his hands off the feisty blonde is going to be tough, but he knows it's a line he shouldn't cross. After all, his focus needs to be on the shocking truths he continues to unravel—and the deadly force tracking Abby's every desperate attempt at escape.
Excerpt
"What did you find?" Abby asked.
"Nothing good. My backup is gone."
She looked up at Shaun looming over her in the darkness. The candle threw strange shadows on the wall behind him, reminding her of an old-fashioned cartoon character where the villain is looming over the victim and about to pounce.
"Gone as in left or gone as in you can't get them to pick up their phones?" she asked.
"Both. They're not answering and when I look out the window, I don't see their cars anymore. This group of condos appears to be the only ones with no electricity. Everyone else at least has a front porch light on."
She swallowed hard. "You're right, doesn't look good. What do we do next?"
They were whispering but the rain had increased to such an intensity, he had to put his lips directly against her ear to be heard. "We need to take your brother's laptop and get out of here."
She nodded, ignoring the tingles of awareness that shimmied down her spine. "Let me get something to cover it with before we take it into the rain." She grabbed the candle and crouched under the desk to scrounge for a bag of some sort. Shattering glass had her startling and bumping her head against the kneehole. Something or someone was breaking through the patio door.
"Stay down," commanded Shaun pressing her to the floor with his hand on the small of her back. He leaned over her, a gun in the other hand. His body heat seeped through the thin material of her dress. She could smell his aftershave again or maybe it was a shampoo he used that made up the scent that was uniquely his. This all had a sense of eerie familiarity, like today in the limo.
"Stay here. Blow out that candle. I'll be one minute." His hand left her back and she felt strangely bereft.
Still clutching Jason's yo-yo, she'd gone to her knees with no protest but just as she about to snuff out the light, she spied a plastic grocery bag tucked under a box of printer paper, perfect for protecting the laptop from the rain. She tugged on the sack, determined to tug to pull it from under the forty-pound carton.
More glass broke. She took a breath to blow out the candle when she sensed someone behind her.
She had time to turn, look up and scream before the crash came down against her head and everything went black.
#
---
What do you think about this review?
Comments
No comments posted.

Registered users may leave comments.
Log in or register now!