"A fast paced and entertaining read that had me glued to my seat."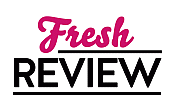 Reviewed by Gabrielle Lee
Posted May 31, 2011

Once again Sookie finds herself in the middle of it all. Merlotte's has been attacked and Sookie is a witness. The police have decided that the anti-shifters are to blame but Sookie has other ideas. If that is not enough to keep your attention, Sookie must also deal with the Vampire's and their hierarchy, and finds out that she may be the cause of some conflict again.
I am one of the devoted fans that have followed Sookie right from the first book. DEAD RECKONING does not disappoint at all. Sookie is her usual feisty self. Always searching and fighting for those that she cares about. I really liked that Sookie keeps maturing through this series and continues to do so in this book as well. She finds herself looking at her life as it is now and where she wants it to go from here. Along with all the action and chaos that is happening in this book we learn a lot about what makes Sookie tick. It was nice to see some of the past characters come back and visit some more. I always enjoy seeing old faces reappear in a series, it makes the book more fun to read.
So much is going on in this story... from Eric to Sandra Pelt and even a baby shower. There were questions that were answered but there were new questions brought up as well, all keeping me entertained and wanting more from Sookie and her friends. It was nice to find out more about Sookie's heritage and I have to say I loved seeing Bubba show up in this story.
This was a fast paced and entertaining read that had me glued to my seat and turning those pages to see just who would show up and what was going to happen next. I cannot wait to see what the next Sookie adventure will be.
SUMMARY
"With her knack for being in trouble's way, Sookie Stackhouse witnesses the firebombing of Merlotte's, the bar where she works. Since Sam Merlotte is now known to be two-natured, suspicion falls immediately on the anti-shifters in the area. Sookie suspects otherwise, but her attention is divided when she realizes that her lover, Eric Northman, and his "child" Pam are plotting to kill the vampire who is now their master. Gradually, Sookie is drawn into the plot--which is much more complicated than she knows.
Caught up once again in the politics of the vampire world, Sookie will learn that she is as much of a pawn as any ordinary human--and that there is a new queen on the board...
---
What do you think about this review?
Comments
No comments posted.

Registered users may leave comments.
Log in or register now!