"Donut Shop Owner Defends Herself Against Murder Charge"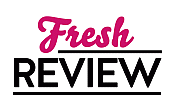 Reviewed by Min Jung
Posted May 23, 2011

This book is the latest installment of the Donut Shop Mystery series starring Suzanne Hart, who owns the Donut Hearts shop in April Springs, North Carolina. As she's going to bed in the early evening (her hours as a donut shop owner have her going to bed around 7:00 p.m. and waking up at 1:00 a.m.!), she hears a local radio station editorial by Lester Moorefield discussing the detriments of her donuts. He says that her product is nothing but a "toxic, deadly dough," and he proposes a seven-day boycott of her shop. She decides to forgo sleep and drives to the radio station to confront him. Her parting shot to him (as he gets called back to the business by his producer) is, "This isn't over."
Unfortunately, the next day his body is found with one of Suzanne's éclairs stuffed in his mouth. As is common in small towns, many people are already aware of the feud between Suzanne and Lester. Soon, Suzanne is the main suspect in Lester's murder, and she's scrambling to save both her reputation and her donut shop. Sales have been down since the broadcast and subsequent murder, and some people are reluctant to be seen talking to Suzanne as she tries to investigate the murder.
Soon, Suzanne, who is aided by her best friend Grace, has a suspect list that seems to grow exponentially by the hour! Lester made enemies nearly every time he took to the airwaves, and he also had a few skeletons in the proverbial closet. To make things worse, her boyfriend Jake, a state police inspector gets assigned to this case, which casts a pall over their budding relationship.
This cosy had everything a great cosy should have - an off-site murder, an amateur sleuth, an official police presence none too pleased with the amateur's attempts, a healthy dose of humor, and enough clues to help the reader solve the crime (but not so many that the reader solved it ahead of Suzanne).
This was the first book I had read in the series, but I didn't feel lost as to who the various characters were or how they related to each other, which I think is always a plus when someone picks up a book in the middle of a series. I definitely want to go back and read the previous books, and I'll be looking forward to the rest of the series!
SUMMARY
Donut Shop owner Suzanne Hart admits her sweet treats don't exactly qualify as health food. But does she really deserve to be labeled a "killer" by local radio jockey Lester Moorefield? The annoying host is urging citizens to boycott Suzanne's "deadly dough" factory - until he's found dead himself, stuffed with one of Suzanne's eclairs.
Everyone in April Springs knows about the feud between Lester and Suzanne, which makes her the number-one suspect. She tries to use the donut defense - don't don't kill people, people kill people - but the cream-filled eclair at the scene of the crime has the whole town filled with suspicion. If Suzanne can't figure out who killed the radio star, she'll soon be filling a prison cell instead of a pastry.
---
What do you think about this review?
Comments
No comments posted.

Registered users may leave comments.
Log in or register now!