"A must read action filled political thriller - scary, shocking and unbelievably real!"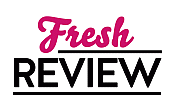 Reviewed by Audrey Lawrence
Posted April 3, 2011

It is up to the President of the United States to make the tough call in serious times and set the course of action. Yet, Presidents are only as good as their advisers and those to whom they will listen more than others. Such was the choice faced by President Joseph Gardner, a man more interested in political than military maneuvers, when confronted with a midnight emergency meeting about the take over of key missiles in Pakistan by terrorists. Forced to make an almost split second decision to save New Delhi and the loss of millions of lives, he makes his choice.
Deciding to use an incredibly powerful (but still not fully tested) weapon, Gardner achieves his objective but gives his enemies new fodder to move forward in changing the power imbalance against the United States and to end its dominance in world order.
Using the capture of a freighter by Somalian pirates as an excuse, China brutally and forcefully invades and conquers Somalia, then sets it eyes on other key port targets. As the powerful Russia Bear supports China in its new external ambitions, they move to shift the tide on American supremacy. With President Gardner's eyes more on his campaign clothes for photo-ops and thwarting the political aspirations of his Vice-President, will he give the rapidly deteriorating and changing shift in control the attention it deserves? Will the advice he follows be the right one? Will he leave his astronauts in space to be totally vulnerable to attack?
Anyone who follows world news will be shocked and alarmed by the realism and powerful unfolding of the plot in this latest political thriller by New York Times best selling author, Dale Brown. Renowned for his understand of the latest in military and space technology and weapons, EXECUTIVE INTENT (16th book in the Patrick McLanahan series) will be welcomed by his existing fans while still a very readable thriller by new ones. A must read book for sure!
SUMMARY
The deadliest strike will come from outer space
When America develops the most powerful defense system in history, will it be used to protect the nation-or will it be used to force universal domination? This question must be answered in the stillness of outer space and the corridors of the White House.
The United States has just unleashed the most powerful weapon in history-a missile-launching satellite called Thor's Hammer that can strike anywhere on the planet in seconds. Now the United States stands unchecked in military dominance.
Or does it?
The world's other major superpowers, Russia and China, are rocked by America's development, and they scramble to respond by gaining control of the seas. When terrorists hijack Pakistani missiles and fire them at Indian cities, U.S. president Joseph Gardner has only one option: to use the untested Thor's Hammer. But something goes awry and the Hammer misses one of its targets, killing thousands of Pakistani civilians. In retaliation, Pakistan and the Middle East decide to give China strategic naval advantage by granting it access to Middle Eastern ports.
To make matters worse, days after the crisis, Somali pirates board a Chinese freighter off the coast of Mogadishu and slaughter the crew. China responds by brutally attacking and then occupying Somalia, quickly setting up missile pads that can target U.S. naval ships across vital sea-lanes in the Indian Ocean and the Gulf of Aden, as well as any ships transiting the Suez Canal. Now the U.S. high command is on red alert and the country's security is in total jeopardy. . . .
Another flash point quickly emerges-in Earth's orbit. When Chinese and Russian spacecraft surround an American space station, the threat is clear: negotiate and compromise, or China and Russia will cripple the U.S. Navy with ballistic missiles. Retired Air Force lieutenant general Patrick McLanahan returns to assist the commander of the U.S. Space Defense Force, Kai Raydon. But can McLanahan and Raydon stop the Chinese and Russian spaceships? Or will the world's superpowers be plunged into a full-scale war? All the while, President Gardner must face threats from within when his own vice president begins to challenge his decisions-and maybe even his job.
With Executive Intent , the New York Times bestselling master thriller-writer Dale Brown crafts an action-packed tale of intrigue and technological weaponry that pits the world's superpowers in a contest for Earth's oceans and ultimate high ground-space.
---
What do you think about this review?
Comments
No comments posted.

Registered users may leave comments.
Log in or register now!