"Jane Austen as seen through the eyes of others!"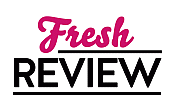 Reviewed by Sharon Galligar Chance
Posted March 17, 2011

Writers have long been inspired by Jane Austen, and this is never more evident than in DANCING WITH MR. DARCY: STORIES INSPIRED BY JANE AUSTEN AND CHAWTON HOUSE, a collection of twenty stories from winners and runners-up in the Jane Austen Short Story Competition.
The inspiration for these stories was taken from any theme in Jane Austen's novels, like a character or single sentence. Authors could also draw upon Chawton House, an Elizabethan mansion owned by Jane's brother Edward, and where she spent many creative writing years, as their muse. And what a wide variety of stories this competition inspired.
The book opens with Jane Austen Over The Styx by Victoria Owens, a story inspired by Chawton and a dead Jane Austen crossing the River Styx . She is accused in a Higher Court by the older female characters she created for willfully portraying them as manipulative harpies and scolds, and their judgments are surprising to Jane.
Other creative stories that stand out in the collection include Snowmelt by Lane Ashfedlt, the story of an aging librarian who refuses to embrace the computer/technological age that is encroaching on her library and Cleverclogs by Hilary Spiers, a tribute to a loving grandmother who encouraged reading and loving words.
From historical to contemporary, from the absurd to the charming, there is a little something for everyone in this collection of short stories inspired by the amazing Ms. Austen.
SUMMARY
Two hundred years ago, traumatized by her parents' decision to give up the rectory in Hampshire where she grew up, Jane Austen found herself unable to write for a decade. During that time she moved from one rented property to another, and it was only when her brother Edward offered her a permanent home in his Chawton House Estate that she was able to pick up her pen again. In fact her time spent there was so productive that all of her novels were written or published while living there.
The Jane Austen Short Story Competition celebrates the author, her works and the home that allowed her to write some of the most beloved and enduring novels ever written.
Dancing with Mr. Darcy features the winning piece of fiction and nineteen other stories, with introductions from Sarah Waters and Rebecca Smith, the great-great-great-great-great niece of Jane Austen.
---
What do you think about this review?
Comments
No comments posted.

Registered users may leave comments.
Log in or register now!