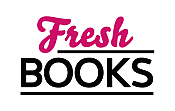 Spring flowers, great May books to enjoy!
"Sweetly Satisfying Regency Romance"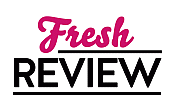 Reviewed by Diana Troldahl
Posted March 7, 2011

Lady Emily Carroll has a reputation as an Ice Princess, but in fact is simply shy and uncomfortable in company. She much prefers a quiet evening by the fire with a good book but her duty to her family demands she face the crowds of the ton and snare a husband before the Season's end. Although the Duke of Manning would be ideal (his father and hers had been friends) as usual when meeting in public she found her tongue tied in knots and her movements stiff and awkward. Although she does feel a certain warmth whenever his gaze falls upon her, she knows his family home is full of activity and upheaval, and not the calm oasis she needs for her own future happiness.
Nicholas, Duke of Manning comes from a family of rambunctious fun-lovers but deeply feels his responsibility as head of the family. He knows he must take a wife, and although he is attracted to the beautiful Emily Carroll and believes she would make a superior duchess her demeanor indicates she does not care for him overmuch. He refuses to tie himself or another into marriage without the barest hint of affection, although love itself is out of the question. He has loved and lost more than any man should bear already and refuses to risk his heart again.
In this spin off from McCabe's entry in the anthology The Diamonds of Welbourne Manner a typical Regency-era romance is laid out before us but written with such warmth and attention to detail you will find yourself enchanted. A sweet and romantic read perfect for taking the edges off a difficult day, I found it completely satisfying.
SUMMARY
With her golden hair and dazzling emerald eyes, Lady Emily Carroll should have her pick of suitors. Instead, her crippling shyness has earned her the nickname "Ice Princess." Nicholas, Duke of Manning, isn't looking for a bride, but he won't pass up a stolen kiss at a masked ball. With her blushes hidden, Emily lets her inhibitions go. Only to find herself betrothed! Now it's her wedding night, and her new husband seems determined to thaw his Ice Princess and reveal her every secret....
---
What do you think about this review?
Comments
No comments posted.

Registered users may leave comments.
Log in or register now!