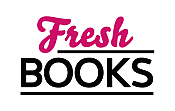 Summer Reads are HOT in July!
"A charming tale of seven months in the lives of residents in a small town in Ireland"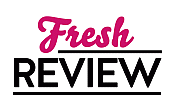 Reviewed by Maria Munoz
Posted March 5, 2011

The subtitle for SEMI-SWEET, A Novel of Love and Cupcakes, captures the heart of this charming tale of seven months in the lives of residents in a small town in Ireland. Author Roisin Meaney cleverly captures the sweet, semi-sweet, and bittersweet manifestations of love in its many forms: romantic, parental, familial, friendly, and illicit (to name a few). Through events that range from toe curling to inspiring to heart-breaking, we are reminded that love is powerful, challenging, and comes with great risk and sacrifice.
At the heart of the story is baker Hannah Robinson who, on the eve of opening her new cupcake shop, is left by her live-in boyfriend, Patrick. Hannah is heart-broken but has the support of her parents and best friend, Adam. Realizing Hannah is feeling vulnerable and a little scared about what the future holds, Adam sets the seven months until his birthday as the goal. He challenges her to commit to keeping the cupcake shop open until then, whatever it takes. SEMI-SWEET captures the life of these characters during that seven month period.
Adam, who has moved in with Hannah so he can lend his place to his femme-fatal sister, has his eye on a shy musician. Leah, pregnant with Patrick's child, struggles to keep a man who has already strayed once. Leah's mother deals with the social stigma resulting from Leah's decisions, especially on bridge night when she comes face-to-face with Hannah's mom, Geraldine. Alice, Geraldine's boss at the shoe store, doesn't know what to do about her husband's excessive drinking. In a small town there are no secrets and no strangers, so not surprisingly these stories intersect in interesting and compelling ways.
Life and love are made up of a series of relationships and events, small and large. Ms. Meaney has created a delightful version of life's recipe, by blending together ingredients that range from the mundane to the earth shattering, and everything in between. A visit to this small Irish town is a trip worth taking.
SUMMARY
From the bestselling Irish author Roisin Meaney, comes a novel about a cupcake shop owner searching for love after her boyfriend leaves her for another woman. Hannah Robinson is just about to open the doors to her new shop Cupcakes on the Corner when out of the blue her boyfriend Patrick announces that he's leaving her for another woman.
Faced with starting a business on her own, Hannah begins to wonder if her life-long dream has just turned into a nightmare. So her best friend Adam sets his birthday as a deadline - seven months to make her shop a success, or walk away from it all. And as Hannah immerses herself in her new business, she soon discovers that she's too busy to think about Patrick and his now pregnant girlfriend ...or to notice an increasingly regular customer who has recently developed a sweet tooth for all things cupcake.
But while Hannah is slowly piecing her life back together, family friend Alice's is falling apart. Her husband Tom's drinking is getting out of control and things are about to get a whole lot worse. As the seven-month milestone approaches, Hannah must decide her future. And while she's figuring out what's really important, it becomes clear to everyone that happiness in life, and in love, is all in the making.
---
What do you think about this review?
Comments
No comments posted.

Registered users may leave comments.
Log in or register now!