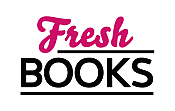 Hearts and Love, great reads in February
"Post-apocalyptic zombies meet Ripley in a dystopian fiction you just have to experience!"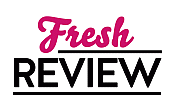 Reviewed by Loa Ledbetter
Posted March 4, 2011

Bio-terrorism has created a world of diseased agriculture. In order to continue human existence, scientist have engineered a plant that will sustain mankind until nature heals itself, but in a rush to seed the west coast with this resource, another, deadly bio-engineered seed mistakenly gets mixed into the growth. If the blue leaf doesn't kill the victims with fever, they become a Beater, flesh-craving mindless creatures. When Cass wakes up after having been taken by Beaters, the evidence of the attack painfully on her body with her raw injuries, she comes to a realization that she has not only recovered from the sickness, but is becoming better for it as well. Now she must make her way back through Beaters, extremists, and zealots to the only thing worth still living for; her daughter Ruthie.
Aftertime is one woman's quest to recover what she lost; in this case her three year old daughter. After battling addiction prior to the Aftertime, nothing will stop Cass from finding her daughter and getting her back, again. With the help of the somewhat mysterious Smoke, they travel through an extremely well done post-apocalyptic landscape, dodging gangs and monsters in the quest to find Ruthie.
Sophie Littlefield doesn't throw the readers a mushy paranormal romance but a true piece of science fiction horror set in an urban atmosphere that the reader could see as a distant possibility. The character of Cass I like to compare to Alien's Ripley; a woman on a mission with the protective motherly overtones. The ending builds to an exciting crescendo, with enough twists and turns that keep you wondering who will actually survive. By the end of the novel, I was wishing to know more of the world and its people in this Aftertime.
Sophie Littlefield has stepped into the male dominated field of apocalyptic fiction and is making them take notice. I hope to see more works like this from Ms. Littlefield in the future.
SUMMARY
Awakening in a bleak landscape as scarred as her body, Cass Dollar vaguely recalls surviving something terrible. Wearing unfamiliar clothes and having no idea how many days—or weeks—have passed, she slowly realizes the horrifying truth: Ruthie has vanished.
And with her, nearly all of civilization. Where once-lush hills carried cars and commerce, the roads today see only cannibalistic Beaters—people turned hungry for human flesh by a government experiment gone wrong.
In a broken, barren California, Cass will undergo a harrowing quest to get her Ruthie back. Few people trust an outsider, let alone a woman who became a zombie and somehow turned back, but she finds help from an enigmatic outlaw, Smoke. Smoke is her savior, and her safety. For the Beaters are out there. And the humans grip at survival with their trigger fingers. Especially when they learn that she and Ruthie have become the most feared, and desired, of weapons in a brave new world....
---
What do you think about this review?
Comments
No comments posted.

Registered users may leave comments.
Log in or register now!