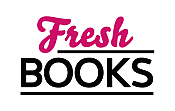 Summer Reads are HOT in July!
"A Lush Visual Journey Through One of Gabaldon's Classics"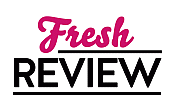 Reviewed by Diana Troldahl
Posted February 15, 2011

Romance Historical | Romance Time Travel | Science Fiction Alternate History
Set somewhat parallel to the book Outlander, this lush and evocative graphic novel hits on some of the same events, but reveals hitherto unseen facets of the tale. It begins when Jaime lands back in Scotland to be met at the shore by Murtagh, and is told mostly through their viewpoints. It covers approximately the first third of the story written in Outlander. Although some of the clothing details were changed for artistic purposes, the core arc of that part of the story is represented well. Gabaldon and Nguyen have collaborated to create a new perspective on a book well known by so many fans of the series. EXILE adds a fresh eye and new angles to the story of Jaime meeting Claire, making it almost a whole new read.
Diana Gabaldon has plenty of experience with comic writing, having sold many a cartoon movie script to the Disney franchise. Huong Nguyen has a gift for portraying both tender scenes and those filled with action. He portrays the characters and landscapes described by Gabaldon and beloved of her fans with tremendous talent. The lush action-filled frames are visually appealing, and the landscapes, even when large in scope, feel mistily intimate. His framing of events and choice of lines and color evoke the emotion Gabaldon wrought through her words.
One of the most interesting features in the book is the afterword where Diana Gabaldon describes the process of communication between herself and Nguyen as he attempted to create images that matched the physical descriptions in the original book. For example in the case of Jaime's face, Nguyen would present the first image, Gabaldon would share it with hardcore fans and, utilizing their feedback, he made a second attempt.
THE EXILE is a book that can be savored again and yet again, whenever you feel the yen to visit Scotland's past. I feel it belongs in the library of all true fans of Claire and Jaime's story.
SUMMARY
Diana Gabaldonrs"s brilliant storytelling has captivated millions of readers in her bestselling and award-winning Outlander saga. Now, in her first-ever graphic novel, Gabaldon gives readers a fresh look at the events of the original Outlander: Jamie Fraserrs"s side of the story, gorgeously rendered by artist Hoang Nguyen.
After too long an absence, Jamie Fraser is coming home to Scotland-but not without great trepidation. Though his beloved godfather, Murtagh, promised Jamie's late parents he'd watch over their brash son, making good on that vow will be no easy task. There's already a fat bounty on the young exile's head, courtesy of Captain Black Jack Randall, the sadistic British officer who's crossed paths-and swords-with Jamie in the past. And in the court of the mighty MacKenzie clan, Jamie is a pawn in the power struggle between his uncles: aging chieftain Colum, who demands his nephew's loyalty-or his life-and Dougal, war chieftain of Clan MacKenzie, who'd sooner see Jamie put to the sword than anointed Colum's heir.
And then there is Claire Randall-mysterious, beautiful, and strong-willed, who appears in Jamie's life to stir his compassion . . . and arouse his desire. But even as Jamie's heart draws him to Claire, Murtagh is certain she's been sent by the Old Ones, and Captain Randall accuses her of being a spy. Claire clearly has something to hide, though Jamie can't believe she could pose him any danger. Still, he knows she is torn between two choices-a life with him, and whatever it is that draws her thoughts so often elsewhere.
Step into the captivating, passionate, and suspenseful world of The Exile, and experience the storytelling magic of Diana Gabaldon as never before.
---
What do you think about this review?
Comments
No comments posted.

Registered users may leave comments.
Log in or register now!