"Fun, sassy and sexy tale about a bad boy NFL star and a hard negotiating player agent"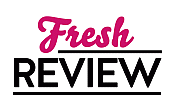 Reviewed by Patricia Woodside
Posted February 15, 2011

Romance Contemporary | Multicultural African-American
Bad boy football star Cedric Reeves is nearing his first free agency without an agent. No one will take him on. His antics off the field have damaged his reputation, putting his ability to renegotiate with the New York Sabers at risk, and, for reasons unbeknownst to just about everyone, he needs to continue playing for the Sabers.
Newly minted agent Payton Mosely is in need of a client. Who better to begin her roster with than damaged goods, running back Cedric Reeves? His contract is up, and she knows he will be a hard sell. If she can get him the contract he wants, not to mention some sweet endorsements, she'll have no problem building Mosely Sports Management into a formidable firm.
From the moment they lay eyes on one another, Cedric and Payton must fight an attraction tantamount to putting out a forest fire. But getting involved beyond the bounds of their professional relationship is out of the question for Payton. And although Cedric would quickly give in to his escalating desire, he needs his agent happy and focused on securing his future. So he agrees to Payton's rules...sort of.
In I'LL CATCH YOU, Farrah Rochon continues her series about the players of the fictional New York Sabers, a professional football team on the brink of making a run for a championship. Payton's arguments that getting involved with a client, especially her first one, will ruin her reputation as an agent, making it impossible for any team to take her seriously, encouraging other players to look at her as an easy target and setting back women agents a thousand years, are all solid. Cedric is at a point where he has begun to look at his conduct and is open to making some radical changes. The trick is finding some way in which the two of them can work together...and play together, then convincing Payton.
Rochon weaves of a tale of restrained passion, making the reader wonder which, not whether, one of the two of them will give in first. I'LL CATCH YOU strengthens the series begun in Rochon's 2010 release, Huddle with me Tonight, and lays the groundwork for more to come from these football players, their coaches, friends and relatives. The minor setting errors in the first novel are not present here.
As always with a Farrah Rochon novel, family plays a huge role in the story with both Payton and Cedric motivated, in part, by their love for their family. Readers do not need to be football, or even sports, fans to enjoy this fun, sassy and sexy tale. Again, I find myself eagerly awaiting the next installment.
SUMMARY
Cedric Reeves has just been sidelined, and the bad-boy pro footballer suddenly finds himself without an agent or a prayer of getting back in the game. What he needs is someone pulling for him...someone like gorgeous go-getter Payton Mosely.
A media-hounded celebrity like Cedric is just what the ambitious up-and-comer Payton needs to jump-start her career. That's why she's waging a no-holds-barred campaign to land the Saber running back as her first client. But how's the NFL sports agent supposed to keep things strictly professional when Cedric pursues her with a passion no sane woman can resists? Could this sexy bad boy be good for her after all?
---
What do you think about this review?
Comments
No comments posted.

Registered users may leave comments.
Log in or register now!