"Biting Wit Pokes Fun at Regency England"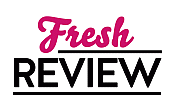 Reviewed by Diana Troldahl
Posted January 13, 2011

Jane Austen | Paranormal Historical
When a country-set dance at the Basingstoke Assembly Rooms is enlivened by a visit from the Damned of London, unflappable Jane Austin allows herself to be seduced by clever conversation into lingering too long over a glass of punch. When next she comes to herself she has changed. Although a stout cup of tea is still refreshing, all the tea cakes and kippers of England cannot slake her hunger for blood.
Her Reverend father immediately knows the only chance for cure lies in taking the waters at Bath. Although Jane is more than eager to give up immortality in exchange for reclaiming her soul, the cost may be her life. Before she can take the first sip, the French invade and it becomes clear her strengths may lie more in her supernatural speed than her acerbic tongue. Rather than complete the cure the waters offer, she joins a Vampiric guerrilla underground and learns her new way of 'life' provides intriguing opportunities closed to the daughter of a Vicar, including the lessons provided by the ancient but handsome Luke, who promises to teach her more than how to keep her teeth from popping out in polite company. The lust for blood is not the only desire her new form brings.
JANE AND THE DAMNED is an amusing farce, poking fun at many of the elements found in Regency romance. The setting of an alternate past wherein France invades Britain bringing along Madame Guillotine provides a sturdy and exciting framework for Mullany's witty and entertaining look at what might have been. Highly recommended for light reading.
SUMMARY
Jane Austen Novelist . . . gentlewoman . . . Damned, Fanged, and Dangerous to know.
Aspiring writer Jane Austen knows that respectable young ladies like herself are supposed to shun the Damned—the beautiful, fashionable, exquisitely seductive vampires who are all the rage in Georgian England in 1797. So when an innocent (she believes) flirtation results in her being turned—by an absolute cad of a bloodsucker—she acquiesces to her family's wishes and departs for Bath to take the waters, the only known cure.
But what she encounters there is completely unexpected: perilous jealousies and further betrayals, a new friendship and a possible love. Yet all that must be put aside when the warring French invade unsuspecting Bath—and the streets run red with good English blood. Suddenly only the staunchly British Damned can defend the nation they love . . . with Jane Austen leading the charge at the battle's forefront.
---
What do you think about this review?
Comments
No comments posted.

Registered users may leave comments.
Log in or register now!