"A True 'Spirit' of Christmas Solves a Murder to Save a Child"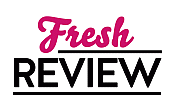 Reviewed by Diana Troldahl
Posted January 5, 2011

Bailey Ruth Raeburn is on another adven-mission for Heaven's Department of Good Intentions, this time to watch over 4-year-old Keith Flynn, unexpected son of Susan Flynn's long-missing son Mitch (killed in Iraq).
Susan has gathered a group of needy people around her, loosely-connected via marriage not blood. They have all developed certain expectations of what will become theirs after Susan's death, unfortunately inevitably soon because of her congestive heart failure.
When little Keith shows up, those dreams based on Susan's wealth are endangered when Susan determines to draft a new will making certain her only descendant will be well-cared for throughout his life. Someone decides to take a hand to fate, and ends her life before the new document can be written up and signed.
In MERRY, MERRY GHOST, Hart's second installment in the series, Bailey Ruth still has not learned to abide by the precepts handed down by Wiggins. A good thing, since the series would be a lot less fun without her Lucy-Ricardoesque penchant for finding herself in ridiculous dilemmas; all in the name of staying true to the heart of her mission of course. Protecting Keith becomes a matter of finding out who has killed Susan by working with Chief Cobb again. Unfortunately every time a new truth is uncovered the list of suspects grows longer.
A lighthearted mystery cozy-lovers will appreciate, previously published in hardcover.
SUMMARY
Being dead can't put a damper on spirited, holiday-loving Bailey Ruth Raeburn. Christmas is a time for family and giving, and a wealthy woman in Adelaide, Oklahoma, is about to embrace both. Discovering that she has a young grandson, the dowager decides to change her will to leave the bulk of her fortune to the young boy-an alteration that stuns the rest of her family. But a scrooge of a determined heir makes sure she never signs the new document. When she is found dead, it's up to that irrepressible spirit Bailey Ruth, on assignment from Wiggins and Heaven's Department of Good Intentions, to protect a little boy, foil a murderer, and save Christmas.
There's only one teeny hitch: how can Bailey Ruth figure out which family member was desperate enough to kill when everyone has a motive?
---
What do you think about this review?
Comments
No comments posted.

Registered users may leave comments.
Log in or register now!