"Be transported into an awesome alien story set on earth-- no passport required."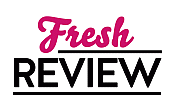 Reviewed by Emily Rowe
Posted December 20, 2010

Science Fiction | Romance Science Fiction
Aliens live among us. This is not news to the newest captain of the Centaurion Division, Katherine "Kitty" Katt. For the five months she has lived with the aliens from Alpha Centauri and has dealt with super alien nasties, killer alligators, anti-alien conspiracies and threats from outer space on a daily basis. All this while finding time for boyfriend and A-C Jeff Martini, and dinners with her folks who themselves have worked for super secret government agencies long before she ever did.
Now an experimental spacecraft unexpectedly returns to the Kennedy Space Center. Kitty and the Alpha Team are called to investigate only to be thrown into a series of life and death struggles, space entities, political conspiracies and reunion's with obsessive old high school ex-boyfriends. But all is fair in love and ALIEN TANGO.
ALIEN TANGO is an alien book where aliens aren't trying to take over the world (yet), but they are already here. I love that when a villain is dead he/she/it stays dead and gone, but there are other villains out there— or rather here. I love the connections within the connections within the connections. The reader never knows who is going to pop up exactly when or where, though there are clues. The main characters are well written and hilarious. The heroine is definitely an alpha female, but isn't without her flaws, which is rare.
More character names are introduced in this book and a new reader could get lost quite easily. Anyone interested in the story should definitely start with the first book of the series, other wise you may be overwhelmed by the character's names, call names, and field names. You don't want to miss out on an otherwise hilarious series that will hopefully continue.
SUMMARY
It's been five months since marketing manager Katherine "Kitty" Katt started working with the aliens from Alpha Centauri, and she and Jeff Martini are getting closer.
But when an experimental spacecraft is mysteriously returned to the Kennedy Space Center, Kitty and the rest of her team are called in to investigate. Now the team must survive murderous attacks, remove a space entity from a group of astronauts, and avoid an unhinged woman with a serious crush on Kitty's high school boyfriend. And that's all before evil masterminds decide Kitty's extermination is vital.
Excerpt
Chapter 1
"Are you sure she can do this, Captain Tucker?"
"Absolutely, Commander Martini." Jerry chuckled. "Like lickin� butter off a knife."
"Jeff, I�ve done it already."
"Yeah, don�t remind me." I could hear him talking to someone in the background. "Christopher says you shouldn�t brag about your first landing."
"He should talk. It was like five months ago. I�ve landed plenty of times since then."
"With Jerry�s help." He was worried. It was cute. Annoying, but cute.
"Jerry�s helping me again."
"Jerry�s not in the plane." Martini sounded really stressed.
"I�m right next to her, Commander. She�ll be fine." I looked to my right to see Jerry passing me the �he�s really bugging me� sign. I passed the same right back.
"Jeff? I love you. Now, shut up. I do need to concentrate." This was true. I was landing a supersonic jet for the second time by myself. The first time had been a lot more exciting, and I define exciting to mean survival was nowhere close to a given.
"Kitty, I�ll be right here, but I�m not talking you through anything. You ready?" Jerry didn�t sound worried. But then, that was part of his charm.
"Yep." I relaxed and did what Jerry had spent the better part of the last four months teaching me -- how to fly and, most importantly, how to land. We were part of the new Airborne Division, created pretty much because of me. Not that I was some sort of great flier -- certainly not five months ago -- but because I�d managed air support so well during Operation Fugly.
Well, that�s what I called it. Most everyone else referred to it as The Big Engagement or something equally impressive. I suppose when you take down Public Super-Being Enemy Number One and all his cronies, it does deserve an impressive title. They were just big, fugly monsters to me, but then again, I�m not from Alpha Centauri.
It had been a shock to discover the Roswell UFO rumors had been based in a lot of truth. But now I was living in the Dulce Science Center, routinely trained out of Home Base, aka Area 51, and most of my friends and co-workers were aliens, or A-Cs, as they called themselves. You could spot them easily -- they were the drop-dead gorgeous ones in black and white Armani.
I was allowed the Armani outfit, too, but I spent most of my time in jeans and whichever concert t-shirt struck my fancy. Today, in honor of the big solo event, I was in my newest Aerosmith shirt. Steven, Joe and the rest of my boys had never let me down, after all.
Jerry was a great teacher, and one of the things he�d stressed was making this all seem second nature, like driving a car or killing a newly formed parasitic super-being. So, while I was nervous, I tried to put myself into a relaxed state.
Didn�t work.
"Wow, that was an impressive �made you look� moment," Martini said as I pulled up to avoid slamming into the dirt. "I think my heartbeats should go back to normal in a few minutes."
"I went down too fast."
"Baby, I�ve never thought that was a problem of yours."
"Jeff!" Of course, he was right. And one to talk.
"Commander Martini? Could you keep the chatter and romantic innuendos down? I really want Kitty to concentrate." I was back up next to Jerry and he shook his head at me. "Too slow at the start, too fast at the end."
"Okay, you all said it was stupid, but I want what I asked for."
"It�ll wreck your concentration," Jerry said flatly.
"It�ll help it."
"Oh, give her what she wants. Girlfriend, gimme the song cue." Thank God. James Reader -- human, former top international male supermodel, coolest guy in the room, and, somehow, the person in my �new life� I was closest to - - was finally on the radio. I�d have been in trouble if he wasn�t gay, since Martini wasn�t a man open to the idea of sharing.
"James, we�re going with something a little off the standard path."
"Not Tears for Fears. Please." I heard a lot of groaning.
"How many of you are on the intercom?"
"Your entire team, Alpha Team, and HQ. But no pressure," Reader chuckled. "Now, what song?"
"Elton John�s �Rocket Man�." Lots of groans. "Or we could go for John Mayer�s �Bigger Than My Body."
"Elton John!" Ah, the chorus of male voices choosing their lesser of two evils.
"Why not Aerosmith?" Reader asked.
"Because I need to slow down, not break the sound barrier. Follow it up with his �I�ve Seen the Saucers�, I think it�s going to be a two song landing."
"Sir Elton coming right up."
"You�re the best."
The music started and I truly relaxed. I ran through a few loops and maneuvers to clear out the aborted landing attempt. It took most of �Rocket Man� for me to feel ready. Then I started down again, from a bit higher than before. The next song came on, perfect for landing, at least as far as I was concerned. I touched down to the beat, even.
"Great job, Kitty!" Jerry was landing now.
"She does have a great singing voice." Tim Crawford, my team�s official driver. We�d sort of bonded over music during Operation Fugly. I still didn�t know what he actually listened to, but he controlled my car iPod now, and was getting really good at picking out what songs to play in tense situations.
I finished helping Elton on the high notes. "Thanks, Tim, you�re a prince." Reader was a sweetie and put �Crocodile Rock� on while I taxied and parked my jet.
"Kitty? You can get out now." This was Matt Hughes, one of my flyboys.
"Laaaaaa�la la la laaaaaa." The song wasn�t over. The music stopped, mid-la. "Oh, fine." Spoilsports.
"Love your voice, Kitty." This from Chip Walker, one of my other flyboys. "Just need you out of the jet."
"Liar." I climbed out. Jerry was waiting for me. He, like all our pilots and drivers, was human, so while he was cute, he wasn�t up to A-C standards. Though I�d told him he could grow it out, he still kept his blond hair in a crew cut. All the pilots assigned to me had been at the Top Gun school before joining us during Operation Fugly, and they all maintained their Navy attitudes, even though they were now officially part of Centaurion Division, the American government�s name for what I thought of as the Alien Protection Organization.
Jerry grinned. "You make it look easy, Commander Katt." We were back on the ground and so back to formality. In the air, he was in charge. On the ground, I was. More than one person had mentioned that this was truly frightening.
"It�s a gift, my love. And I have the best teacher around." Okay, he was back to formality. Me, not so much.
We headed towards the main headquarters building. As we got nearer, a tall man with broad shoulders, rather wide features over a strong chin, light brown eyes and dark, wavy hair left the building and came towards us. He was in Armani and, as always, looked beyond drool-worthy. He spotted us and then was next to me before I could blink.
"Nice to see you, Commander Martini, I�ll just leave you two alone. Enjoy." Jerry gave Martini a quick salute, shot me a wink where Martini couldn�t see it, and trotted off to the main building.
Martini grunted at Jerry, then pulled me into his arms and kissed me. This definitely made it all worthwhile. His lips were soft, like down pillows, and his tongue could do things I�d never imagined before I met him. I wrapped my arms around his back and enjoyed how he pulled me even closer against him. But I could feel his hearts and they were pounding.
He ended our kiss. "You know, I thought you were going to die. I don�t know if I can run fast enough to pull you out of an exploding jet."
I leaned against his chest. "Jeff, I was okay. I have to be able to do this."
"Why?" I didn�t answer. He sighed. "I don�t get kidnapped every week, you know."
"Once was enough for me." I could still see him, on his knees, hands bound behind him, being tortured and almost killed.
"Baby, don�t dwell on that," he said softly.
"I don�t." Well, not all the time. There were whole days I�d gotten through without that memory surfacing and suggesting I might not be so lucky next time. Because there was always a next time.
"You may be human and able to lie to me, but not about your emotions."
"I know, Mister Empath. I just�." I sighed. "I just want to be able to do everything I can. Not only for you, but for our missions. If I can�t fly, then I�ve got one less weapon in my arsenal."
His turn to sigh. "Okay. You did great the second time. I�m really proud of you."
"James tell you to say that?"
Martini grinned. "Yeah. Did I do it right?"
"You always do it right."
"Nice to know." He put his arm around my shoulders, I put mine around his waist, and we walked to the main building. "So, are we going to your high school reunion?"
"Jeff, I don�t know why you want to go." This wasn�t completely true. As an A-C born on Earth, he�d been schooled within their community, only. They were a tight-knit group, all related somewhere back there in the generations, so every day was a reunion of some sort for them. I could understand Martini�s interest in how the other half had done it, but I still didn�t want to attend.
"They�re supposed to be fun, romantic, exciting."
"You are watching way too much Lifetime Channel. And why, may I ask?"
"Helps me relate to you."
"Hardly."
"You don�t think I relate to you well?" I could hear a little bit of hurt in his voice.
"No, I think that, as the super empath, you, more than any other man I�ve ever known, relate to me just fine. However, I don�t think you watching "Mother, May I Sleep With Danger" again will give you more relatability to me."
"Tori Spelling�s really an underrated actress."
"So�s Shannen Doherty, you�ve told me. I�m impressed. Join their fan clubs. I miss your "Fantasy Island" fixation."
"I�ll stop watching Lifetime if we go to your reunion."
"Wow, you can�t even lie if I�m not looking directly at your face."
The door opened before we got to the entrance and Christopher White came out. He looked upset. "Jeff, we have a problem."
---
What do you think about this review?
Comments
No comments posted.

Registered users may leave comments.
Log in or register now!