"Jasmine is back, dealing with child abduction with amazing plot twists"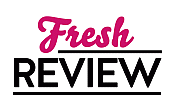 Reviewed by Patricia Woodside
Posted December 17, 2010

Multicultural Contemporary Fiction | Suspense
Every time a new title is released by author Victoria Christopher Murray, I get excited. I am particularly thrilled when the story involves the character Christian fiction readers most love to hate, Jasmine Cox Larson Bush.
SINS OF THE MOTHER finds Jasmine Bush firmly entrenched as the first lady of City of Lights, one of the largest churches in New York City. Despite the many missteps and devious actions in her past, Jasmine is finally at a point in her life where she's come to know God and is trying to do good... but now evil finds her.
Child abduction. The most feared evil of every parent on the planet. When five-year-old Jacqueline is abducted, Jasmine's world falls apart. She and Pastor Hosea Bush invest every ounce of their being in finding their daughter and protecting their son, their relationship and their relationships with God and others stretched to the point of breaking. It looks like they will make it though, until Jasmine decides that Jacquie's biological father, Dr. Brian Lewis, cares more about her daughter and she turns to him for comfort, just as he is trying to win back his ex-wife, Alexis Ward-Lewis.
The suspense of whether Jacquie will be found keeps the story moving at a fast yet taut pace. Jasmine is tested and tempted in ways that make the reader want to understand but also want to tear out hair. Not now, Jasmine, not now that you've finally seemed to get things right! I can't say much more without giving away the amazing plot twists and the satisfying ending, but I will say that SINS OF THE MOTHER is Victoria Christopher Murray (and Jasmine) at her best. Murray again delivers her incredible storytelling ability in another captivating plot filled with provocative characters on an unsuspecting faith journey. I look forward her next book with much anticipation.
SUMMARY
Have the sins of the mother come upon the daughter?
Jasmine Larson Bush is finally living a drama-free life. She's left her lying, cheating, stealing stripper days behind and is standing by her husband's side as the first lady of one of the largest churches in New York City. The Bushes have been blessed with the best of everything including two lovely children.
But just when Jasmine has committed her life completely to God, her daughter Jacqueline is kidnapped from a mall the day after Thanksgiving. The police and the church community join in the frantic search to find the four-year-old. As the days pass without any sign of her daughter, Jasmine begins to crack under the strain and turns to Brian Lewis, Jacqueline's biological father, for solace.
Has Jasmine's past finally caught up to her? Will her daughter be found or will Jasmine pay the ultimate price?
---
What do you think about this review?
Comments
No comments posted.

Registered users may leave comments.
Log in or register now!