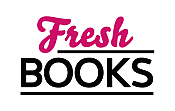 Great new reads in September
"A four-year-old girl is the sole witness to her mother's brutal murder."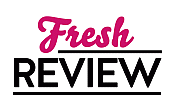 Reviewed by Lenore Howard
Posted December 13, 2010

Oak Knoll is still recovering from the rampage of a serial killer when a year later, violence rocks the town again. Marissa Fordham, a young single mother and artist, who was apparently liked by everyone in the community, is viciously stabbed to death. The only witness is her four-year-old daughter, Haley, who was found at the scene, nearly dead herself from someone's attempt to choke her.
Law enforcement officials, already working full time to prepare for the upcoming trial of the See-No-Evil killer, start a new investigation. Tony Mendez, the sheriff's detective, calls upon his mentor, Vince Leone, a former star FBI profiler, for help once again. Vince has been in Oak Knoll not only to help with trial preparations but also because he fell in love with Anne Navarre, a school teacher who was nearly a victim of the serial killer. Still dealing with the emotional aftermath, Anne immediately bonds with Haley as a fellow survivor, insisting on caring for her until Marissa's relatives can be located. But as investigators delve into Marissa's life, they discover she wasn't who she claimed to be and Haley might not even be her daughter. Meanwhile, a killer once again roams the streets of Oak Knoll...
Few writers do thrillers as well as Tami Hoag. This book, the second in a "microseries," is set in the 1980s (as was the first, DEEPER THAN THE DEAD), which offers an intriguing slant on "old-fashioned" police methods, before technology such as DNA testing, cell phones and computers became commonplace. Anne's bonding with Haley provides some quieter, gentler moments in what can be a pretty brutal story at times, and obviously the involvement of such a young child raises the stakes for everyone. My only quibble was a side plot that seemed like overkill (no pun intended), and I felt it took away from my enjoyment of the main story. However, I would recommend this book to anyone looking for a gritty, suspenseful mystery with interesting characters and superb plotting.
SUMMARY
Marissa Fordham had a past full of secrets, a present full of lies. Everyone knew of her, but no one knew her. When Marissa is found brutally murdered, with her young daughter, Haley, resting her head on her mother's bloody breast, she sends the idyllic California town of Oak Knoll into a tailspin. Already on edge with the upcoming trial of the See- No-Evil killer, residents are shocked by reports of the crime scene, which might not have been discovered for days had it not been for a chilling 911 call: a small child's voice saying, "My daddy hurt my mommy." Sheriff's detective Tony Mendez faces a puzzle with nothing but pieces that won't fit. To assist with his witness, Haley, he calls teacher-turned-child advocate Anne Leone. Anne's life is hectic enough-she's a newlywed and a part- time student in child psychology, and she's the star witness in the See-No-Evil trial. But one look at Haley, alone and terrified, and Anne's heart is stolen. As Tony and Anne begin to peel back the layers of Marissa Fordham's life, they find a clue fragment here, another there. And just when it seems Marissa has taken her secrets to the grave, they uncover a fact that puts Anne and Haley directly in the sights of a killer: Marissa Fordham never existed.
---
What do you think about this review?
Comments
No comments posted.

Registered users may leave comments.
Log in or register now!