"Carmela and Ava are again confronting a killer during Halloween in New Orleans."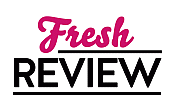 Reviewed by Paula Myers
Posted December 12, 2010

Mystery Hobbies | Mystery Cozy
Halloween in New Orleans is once again serving up a mystery for amateur sleuth Carmela Bertrand and her best friend Ava Gruiex. The two women are working on their puppet for the French Quarter's Monsters and Mayhem Parade when Brett Fowler, a local businessman, screams like a banshee. By the time the women reach him, he's beyond help, having been gored by the head of the Minotaur puppet.
Carmela wastes no time, phoning her cop boyfriend Lieutenant Edgar Babcock, who promptly gives Carmela and Ava the brush off. The next morning the newspapers announce Fowler's involvement in a ponzi scheme. Jeckyl Hardy, float designer and art appraiser, and friend of Carmela and Ava, was the last person to be seen with Fowler, and becomes a prime suspect.
Despite the objections of Edgar, Carmela is determined to investigate and prove her friend innocent. Her desire to help her friend threatens her relationship with Edgar, just as Ava's relationship begins to heat up with businessman Tom Travers. Carmela's investigation uncovers a variety of suspects, each with a strong motive for wanting Fowler dead. When the two are lured to a local cemetery it's going to take all of their survival instincts to face a killer and make it out alive.
FIBER AND BRIMSTONE is Laura Childs' 8th book in the Scrapbooking Mystery series and an entertaining follow-up to TRAGIC MAGIC. Carmela and Ava are intelligent and steadfast in their loyalty to their friends and one another. Carmela's willingness to allow the investigation to threaten her relationship with Edgar was irksome, but on the whole, FIBER AND BRIMSTONE was a fun and fast-paced read.
SUMMARY
It's Halloween in New Orleans-and the festivities are going to be killer. With the help of her best friend Ava, Carmela Bertrand is building a giant monster puppet for the Halloween Monsters & Mayhem parade.
Things get terrifying earlier than expected when they overhear an argument between Jekyl Hardy and Brett Fowler- and just minutes later they find Fowler's dead body. Carmela has known Jekyl for years and can't believe he'd ever resort to murder, despite the fact that Fowler owed him money. But when another victim is discovered-who also had an unfriendly relationship with Jekyl-Carmela is convinced someone is framing her friend and now must find a way to unmask the real killer.
---
What do you think about this review?
Comments
No comments posted.

Registered users may leave comments.
Log in or register now!