"A "financially challenged" detective investigates a murder among Houston's upper crust."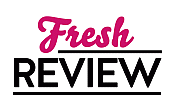 Reviewed by Lenore Howard
Posted November 8, 2010

Once upon a time, Emily Locke had a happy life with her husband and little girl. Now her husband is dead, murdered by the men who kidnapped her daughter for an adoption scheme. And although Annette was returned safely, she now thinks of the couple who ended up adopting her as her real parents, setting up a delicate and painful triangle.
Emily now works with Richard Cole, a private investigator in Houston. Their new client, socialite Claire Gaston, is accused of murdering a local plastic surgeon, and immediately annoys Emily with her arrogant attitude. But when Claire confesses her fear about losing her children to a nasty ex-husband, Emily sees behind the fašade and can certainly empathize. Then she discovers that Claire's attorney is the same lawyer who successfully defended her husband's killer -- a bit of intel that Richard conveniently omitted when briefing her.
Despite her loathing for Mick Young and her complete lack of experience moving in the world of the rich and powerful, Emily is determined to help Claire, even when it becomes clear she was never a candidate for Mother of the Year. Along the way Emily must juggle entertaining her flighty friend Jeannie, who's more interested in manicures than mysteries; bonding with Annette in the few hours she can spend with the little girl; and spending some quality time with her new boyfriend, Vince.
I enjoyed this mystery, the second in a series; mostly because Emily is someone I would like to get to know. Even with her tragic backstory, she's refreshingly down to earth and practical. Her exasperation with Jeannie (and Jeannie's "help" with the case) provides some lighter moments; the scenes with Annette tug at the heartstrings; and the heat slowly builds with Vince -- all of which combine for a nice blend of personal story and mystery that kept me entertained, as well as intrigued.
SUMMARY
Single mom Emily Locke is building a new life with her daughter. Hoping to spend more time at home, she's put her career on hold to work part-time for her private investigator friend, Richard Cole. It's a nice balance between work and family until Emily finds out she's been working for the attorney that defended her husband's killer. The discovery nearly destroys her friendship with Richard, but Emily resists abandoning his client, the socialite Claire Gaston, who awaits trial for the murder of a local plastic surgeon. The threat of losing her children to a self-serving ex-husband terrifies Claire more than the specter of a life behind bars.
Sympathetic to a mother's fears and unconvinced of Claire's guilt, Emily resolves to stick with the case despite her growing concerns about Richard and the dubious attorney who hired him. A mysterious note leads her into a daring undercover ruse at a high brow ladies health club. Impervious to fashion trends, disinterested in beauty treatments, Emily fakes conformity with Houston's elite debutantes and trophy wives in a surreal fitness subculture where things, and people, are seldom what they seem. At this gym, killer workout has a whole new meaning.
---
What do you think about this review?
Comments
No comments posted.

Registered users may leave comments.
Log in or register now!