"Recreate Your Own Personal Feast of Favorites From these 150 Restaurant Gems"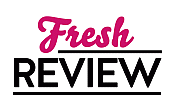 Reviewed by Diana Troldahl
Posted October 26, 2010

With his easy conversational style, Todd Wilber has ramped up his cloning again, this time tackling signature dishes from four-star restaurants, along with reader-requested samplings from restaurant chains around the country. 150 new dishes (from Spago, Denny's, IHOP, Cheesecake Factory, P.F. Changs, Outback Steakhouse, among others) range from appetizers to desserts. Recipes are broken down into easy steps to help you recreate your own personal feast of favorites.
Wilbur's clear step-by-step-by-step instructions go beyond the simple listing of ingredients and actions to add information that the inexperienced cook may need (for example, he touches on the difficulty of blending rubbed sage into a sauce without extra stirring or help from your fingers). In the Tidbits section following many of the recipes, he conducts friendly tutorials on easy ways to roast your own peppers or where to find some of the less common ingredients.
Reading this cookbook reminds me of how I learned my way around the kitchen. The core recipe was only the starting point. Without the guiding hand of my Mom telling me what creamed butter and sugar should look like, my molasses cookies would never have won that blue ribbon at the fair. Although I am a fairly experienced hobby cook (with techniques collected from many cultures), I still gained a great deal from reading through this collection. There is always something more to learn, and Todd Wilbur didn't short change readers in his exploration of how to prepare and present these dishes at their own dinner parties.
As mentioned in the introduction, having the recipe clone gives you the freedom to work a favorite dish into your own lifestyle choices, including replacing all the ingredients with organically sourced foods, if you like. Perhaps an unintended result is that those with allergies or food sensitivities can substitute an ingredient for something in the recipe they cannot have, and incorporate almost any of these delectable offerings into their cooking armaments.
I admit, as a 'foodie' I approached TOP SECRET RESTAURANT RECIPES 3 with a few preconceived notions and fairly low expectations; but Todd Wilbur blew me out of the water. I had a great time reading through his anecdotes on gathering intel from the kitchen-side of the restaurants, and the amount of work he put into recreating each individual dish. I learned a great deal more than I expected, and enjoyed every page.
SUMMARY
A brand new restaurant recipe treasury from the wizard of culinary carbon copies.
For more than twenty years, Todd Wilbur has been translating his obsession with recreating restaurant favorites at home into a blockbuster bestselling cookbook series. Using everyday ingredients, each of Wilbur's recipes provides step-by-step instructions that even the novice cook can follow-and the delicious results cost just a fraction of what the restaurants charge.
With over 100 sensational new recipes, "Top Secret Restaurant Recipes 3" unlocks the secrets to:
a[Outback Steakhouse Outback Rack
a[Chili's Quesadilla Explosion Salad
a[Olive Garden Breadsticks
a[TGI Friday's Fried Mac & Cheese
a[Chili's Firecracker Tilapia
a[On the Border Mexican Mojito
a[Cracker Barrel Double Chocolate Fudge Coca-Cola Cake
And much, much more...
---
What do you think about this review?
Comments
No comments posted.

Registered users may leave comments.
Log in or register now!