"If you want a hot and sweaty story, this book has it."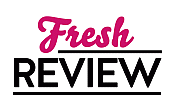 Reviewed by Gabrielle Lee
Posted October 26, 2010

This is a wonderful collection of erotic stories written by women for women. Editor, Violet Blue, does a great job of choosing stories that bring the reader into many intriguing situations. There are many well-written stories to enjoy in this book.
From spanking to ménage stories, I am sure there is a story to satisfy just about everyone. I loved more than a few. I would like to mention two of the stories I found most intriguing. In Fulfilling Megan, we meet a woman who wants to have some fun with two men. As I watched the couple push their boundaries, I wondered just what more they might do.
In A Spanking Good Time, a newly married couple finds some interesting playtime. Melissa finds an old video and discovers a new thrill. I loved seeing Melissa try something new with Brian. It takes a lot of trust to do that. My favorite stories are all about having fun and getting excited.
JUST WATCH ME is a hot book that I enjoyed reading. There is not a lot of exploring feelings. I got to loose myself in other peoples fantasies. With so many well-written and entertaining stories, I found many new authors and enjoyed some old favorites. It was nice to be able to read short stories by new authors and find out if I enjoyed them. I found myself breezing through this book anticipating and enjoying every new story. I like reading a deep story or a romance, but a girl needs a hot and sweaty story every now and then and this book does more than answer that need. With many different authors and stories, you cannot go wrong with this book.
SUMMARY
Just Watch Me is a sassy selection of the very best erotica by women, for women. Hand-picked by Violet Blue from the Best Women's Erotica series, these stories should be read nice and slow so that every outrageous scenario can be savored.
Sydney Beier's "Reading to Horst" follows an American woman living in Germany who conducts foreplay by reading aloud to a tourist from Anaïs Nin's Little Birds.
In Alison Tyler's "Four on the Floor," a pair of lovers hunt for and conquer another couple. And Elizabeth Coldwell's "Heat" describes the fierce affair between a barmaid and her brutish boss, a man she doesn't even like but who sets her heart pounding.
Intended as inspiration for bedroom adventures, this heady collection of smart, sensual erotic stories is filled with hair-raising, relatable encounters.
---
What do you think about this review?
Comments
No comments posted.

Registered users may leave comments.
Log in or register now!