"SHATTERED will draw you in, shock, enrage you and break your heart."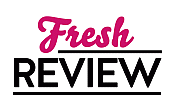 Reviewed by Lynn Cunningham
Posted October 6, 2010

SHATTERED is the true story of a fairy tale marriage that went horribly wrong, resulting in one of the worst tragedies the state of Texas has ever seen. This a true story of such horrific proportions that it will make you shake your head in disbelief.
David Temple was king of the football field in Katy, Texas. He was big and handsome, and from Katy's "royal" family. But there were other adjectives that applied to David. He was so mean on the football team that he was nicknamed the "Temple of Doom." No player liked to see David bearing down on him. While David was king on the football field, he was also known as a bully. If he didn't like someone, that person knew it. Still, David was always able to get any girl he wanted. When he went off to college, he met Belinda Lucas.
Belinda was beautiful, bubbly, and athletic; everything David wanted in a woman. They fell in love even though David was in a relationship with another girl. However, it didn't take him long to end the other relationship. After an impossibly romantic proposal, they were married.
At first the Temples seemed happy. They both went on to get jobs at a school; Belinda as a teacher and David as a football coach. From the outside, everything looked perfect. Gradually, though, Belinda's friends and family started noticing changes in Belinda when she was around David. Her normally spunky and outgoing nature turned quiet and watchful.
Gradually, David started cutting Belinda off from her parents, brother, and twin sister. He insisted that all holidays be spent with his parents and brothers. He called the Lucases such degrading names as "fat," "rednecks," and "white trash." However, when Belinda became pregnant and they had a son, things seemed better for a while.
It wasn't long, though, before David started showing his true colors in front of others. Even though the marriage was obviously in trouble, Belinda became pregnant again. This time, it was a little girl they named Erin. Things continued downhill for David and Belinda. Finally, on January 11, 1999, eight-months-pregnant Belinda was found shot in the head, face down in the closet of the Temples' master bedroom. Baby Erin was also dead.
During the investigation, it was consistently evident that David was unemotional and disinterested in the murders of his wife and baby. Evidence pointed to David as being the sick, twisted killer of his own wife and child. It took eight long years to find justice for beautiful Belinda Lucas Temple and her baby Erin.
Even though I love true crime novels, this was my first experience with Kathryn Casey's writing. She takes you by the hand and pulls you along through her story. You're allowed to get acquainted with the main players in the tale and care about them, or detest them.
SHATTERED is a book that will stay with you for a very long time after you've read the last page. It's both a painful read and a satisfying one. All the questions are answered by the end, but you'll never forget what happened to Belinda and baby Erin. You may cry for them more than once. Kathryn Casey's an amazing writer, and even better story teller. Do yourself a favor and dive headfirst into SHATTERED at your earliest opportunity.
SUMMARY
Hero, Husband, Father . . . Monster?
In Creekstone, Texas, a small, quiet suburb of Houston, football was king . . . and David Temple was a prince. A former high school and college gridiron star-turned-coach, he had a fairy-tale marriage to bright, vivacious Belinda Lucas, a teacher at the local high school who was so warm and popular her colleagues called her "The Sunshine Girl."
The fairy tale ended savagely on January 11, 1999, when Belinda's lifeless body was discovered in a closet. Her skull had been shattered by a shotgun blast at close range. She was eight months pregnant.
There was no damning evidence directly linking the brutal murder to husband David, who stood by emotionless and dry-eyed as police searched the crime scene. But a dogged eight-year investigation would expose a shocking history of cruelty and domination, infidelity and rage—ultimately resulting in an epic courtroom battle for the ages—as the scandalous truth was revealed about love betrayed and innocent lives . . . shattered.
---
What do you think about this review?
Comments
No comments posted.

Registered users may leave comments.
Log in or register now!