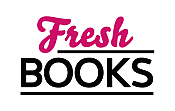 Celebrate June with Great Books!
"Things are never as they seem when evil criminals and horrific crimes are involved."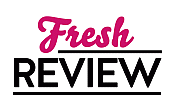 Reviewed by Tanzey Cutter
Posted October 5, 2010

When a ruthless Mexican crime cartel snatches a world-renowned kidnap/ransom negotiator off the streets of Mexico City, the repercussions are dangerous and far-reaching. His company sends in a team of mercenaries to locate and rescue him, which pits them against an evil enemy that will stop at nothing to achieve its goals. When things go from bad to worse, Jake Riley's company becomes involved, since one of the members of the original rescue team is Jake's brother. Not knowing who is alive or dead, Jake must utilize all the skills and resources he can to save as many people as possible.
FBI Agent Kelly Jones, Jake's fiancée, is still recuperating after almost losing her life on the last case they worked. Even knowing she's not really ready to tackle a mission of this magnitude, she insists on accompanying Jake to Mexico. After evaluating the dangerous situation, it's decided that Kelly is in no way prepared to participate, and she's told to return home immediately. She reluctantly agrees to placate Jake, but she has an ulterior motive for being in Mexico -- and a different undertaking to follow. Kelly has intel that a fearsome adversary from an earlier case is not dead, as everyone believes, but has been spotted in the slums of Mexico City. Intent on proving her worth, Kelly starts investigating on her own, never knowing how the outcome will affect her life and those she loves.
Michelle Gagnon has again given readers an intense, fast-paced crime thriller with characters we've come to know and care about over the course of this series. She ratchets up the suspense for a powerful ending, leaving us to wonder what's next for Kelly and how she'll handle it.
SUMMARY
THE HERO BECOMES THE VICTIM
When the world's foremost kidnap and ransom negotiator is snatched by a ruthless drug cartel, Jake Riley becomes ensnared in the effort to save him. But he's up against Los Zetas, an elite paramilitary organization renowned for its ferocity and skill. Now he and his colleagues must navigate the dark underbelly of Mexico, from raging street wars to perilous jungles, in an effort to rescue him before time runs out.
After nearly losing her life on her last case, FBI Agent Kelly Jones may never do fieldwork again. Determined to regain her confidence, she joins Jake on his mission—and quickly realizes she's in over her head. Then in the slums of Mexico City, she encounters a former nemesis who's enacting a nightmarish ritual on the weak and vulnerable. Now she has one last, desperate shot to prove herself—by taking down a killer.
---
What do you think about this review?
Comments
No comments posted.

Registered users may leave comments.
Log in or register now!