"Secrets of the past bring heartache and hope."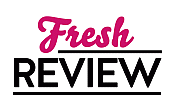 Reviewed by Sabrina Marino
Posted October 3, 2010

Thriller | Suspense Psychological
Jackson Kincaid, a mercenary or current-day Robin Hood, is guest of honor at a black tie charity event in a Haiti missionary school. A nun named Kate, who has ties to Jackson's past, is paying tribute to Jackson for everything he has done for the school. Suddenly chaos breaks out when masked gunmen shoot and kill some of the guests and call out his name. While Jackson, who's been shot, tries to decide how to deal with the terrorists, they grab up men, women and children and march them out of the school; Kate is among the kidnapped.
Vowing that he will rescue Kate no matter the personal cost, Jackson asks one of his men to contact someone to help. His friend contacts the one person Jackson hates, Garrett Wheeler. However, Garret, the director of a secret international group called the Sentinels, has the power and the means to bring in a team to assist Jackson with his search for Kate.
Garrett sends one of his best operatives, Alexa Marlowe. He knows Alexa and Jackson have an intimate past, but he also knows he owes Jackson a great debt and hopes that somehow Alexa will be the tool to bring Jackson around to the idea of returning to his previous job. Alexa is given intel that Jackson, now a mercenary to the highest bidder, is no longer the man she knew before.
Alexa arrives in Haiti with her team and they start the search, which takes them to the mountains of Cuba. Jackson doesn't tell Alexa about his wound because he knows she will leave him behind. When Jackson takes a fever, Alexa drugs him to keep him safe. She will lead the team to the hostages and find this mysterious Kate that Jackson is so worked up over. Alexa has a hard time equating this kind and dedicated man as a mercenary. She thinks Jackson may finally be the person she wants in her life, but who is Kate and what does she mean to him? And what will Jackson think when he finds out Alexa's objective has changed? The Sentinels have learned who the terrorist is and he must be captured alive and interrogated to thwart rumored future terrorist acts. The hostages are second priority. Jackson wants to save Kate and wants the terrorist dead. Alexa and Jackson find themselves at a crossroad again.
Jordan Dane's THE ECHO OF VIOLENCE is the third installment in her Sweet Justice series and introduces us to characters who intrigue and excite us. She weaves in enough mystery about them that we must read the next story to learn more about these "damaged" characters, people who have baggage yet fight for justice for those who cannot. Like the rest of Dane's books, THE ECHO OF VIOLENCE will rest on my keeper bookshelf.
SUMMARY
Terrorists attack a Haitian missionary school fundraiser to abduct partygoers for ransom. But when the hostages are brutally killed one by one-with videos of the senseless murders posted online-time is running out. Sentinels' agent Alexa Marlowe is forced into an unlikely alliance with a relentless mercenary-but he's no stranger.
Jackson Kinkaid is the only witness to the raid who can track the killers into their stronghold in the mountains of communist Cuba, but he's not the same man Alexa once knew. Guarding a dark secret, he's linked to drug cartels and rumored to sell his services to the highest bidder. But when Alexa must take the terrorist leader alive for questioning-to thwart an atrocity on U.S. soil-will Kinkaid sabotage her mission to save one life?
Kinkaid has good reason to question the motives of the covert vigilantes Alexa works for. He knows all too well innocent lives can become collateral damage when weighed against a worse scenario. Can he trust Alexa to rescue his good friend, a Catholic nun who got him through the worst nightmare of his life?
Excerpt
Near Haiti

Not even the mesmerizing beauty of the sea at night calmed Luc Toussaint.

The moon dappled undulating waves with shimmer as his slow- moving trawler navigated the Atlantic toward the Canal de la Tortue. Haiti and Port de Paix lay dead ahead. The crew of the Aquilina made ready for docking and had left Luc at the helm, alone with his thoughts. As captain of the commercial vessel, he normally took pleasure in the solitary feeling at this hour and drew comfort from being one with the sea. That feeling of serene isolation reminded him of the old days when he was a younger man-but not tonight.

He had other things on his mind.

To settle his nerves, he had smoked far too many cigarettes as he kept an alert eye on the horizon. He peered through the dim glow of the wheelhouse and beyond the reflection of the boat's running lights on the water, searching for police on patrol in these waters.

Earning extra money for his family, he carried additional cargo in a special compartment known only to him and the men he worked for on the side. He played a small part in a smuggling operation with a splinter faction of a drug cartel and his crew had no idea. His men knew nothing about any contraband onboard.

For that matter, he didn't know much more.

For the sake of his wife and children, he only cared about the money and merely played his part as blind courier between South America and Miami Florida. What had been stowed below was none of his concern. And even though the Dominicans had cut into his action and ramped up their role by becoming wholesaler to many cities on the East Coast of the United States, Luc wanted no part in that.

On most nights, the limits he'd set made him feel absolved of the crime. A more palatable rationale.

When he first saw the city lights of Port de Paix-a distant glow that had robbed the skyline of stars-he had called in his position and estimated time of arrival using the special cellular phone he'd been given. As an agreed upon security measure, he avoided using the high frequency radio transmission, the equipment he had in the wheelhouse. Luc blew smoke from his nose and glanced at his watch one more time. When he looked up, he spotted a search light on the water dead ahead. The Haitian national police were about to intercept him.

After speaking to his South American contact, he had expected the marked patrol boat, but making it through an inspection at sea always made him nervous these days.

Luc only hoped his part would be over soon.

He breathed a sigh of relief when he spotted the familiar face of a Haitian inspector as the man boarded his vessel, an official he'd seen before and knew by reputation. The hulking man in uniform lumbered across the deck-Gerard Heriveaux-a big man with a pronounced slouch. He and his men knew how to look the other way. And knowing that allowed Luc to relax until the man pulled him aside.

"We must break protocol," the inspector said in French. "I'm here to intervene on behalf of our mutual friends. Contact your man and confirm this. I will wait."

One of the inspector's men handed him a duffel bag. Luc had no idea why Heriveaux would need it.

"I do not understand," he said. "What is happening?"

The Haitian officer looked over his shoulder and kept his voice low. "We've received word that the counter narcotics unit will raid your vessel when you dock. If you want to be held harmless, you will contact your man to confirm and let me do my part. Now is that clear enough?"

Luc stared at the older man, unable to control the escalating beat of his heart. Nothing like this had ever happened before. The threat of a raid would put him in the middle, between dangerous drug smugglers and an unforgiving Haitian government. Even the hint of an illegal operation would mark him by local officials. He had not been so foolish as to deny this possibility, but being faced with it turned his stomach sour.

God help him.

"Yes, very clear," he nodded. "I will make the call."

Luc headed for the privacy of the wheelhouse to use his cellular phone. When the man on the other end of the line made it easy for him to explain-offering his take on the raid-it made him more confident he would be doing the right thing and reinforced that he'd not be held accountable. His contact told him what to do.

When he returned to the Haitian inspector on the leeward deck, Luc made sure his crew was distracted by the official inspection and delegated the paperwork to one of his men before he waved the officer forward, "Come. Follow me."

In privacy, he led Heriveaux to his personal cabin below. Behind a large wooden panel on the back of his bunk, he yanked at one side and opened a secret compartment. Bolted down and welded, a large combination safe was secured inside.

A safe he didn't know how to open.

"If you have the trust of my contact, you will know how to access what's inside. I do not," Luc told the man. "And I have no wish to be involved. I'll be outside my cabin until you have secured... whatever is in that safe."

As he opened his duffel bag, Heriveaux acted surprised by his reaction, but smiled. "You are a smart man, Captain. Go. Do what you must. I will be with you shortly."

Luc shut the door behind him and stood outside his cabin, waiting for the inspector. With the trawler adrift on the sea, the Aquilina pitched in the rolling waves, forcing him to widen his stance for balance. His stomach roiled with the motion, the start of nausea more attributable to the sudden change in plan. He wiped both hands over his face and waited.

Luc Toussaint prayed he'd done the right thing.

***

Once the Aquilina was moored to the pier at Port de Paix, Luc's crew got to work unloading the documented cargo. But a familiar face on the dock below caught the eye of the captain. He quickly disembarked down the gangway and walked toward Inspector Gerard Heriveaux. The man barely glanced at him, as if nothing was the matter.

"Why are you here?" He shrugged as he stood before the Haitian official. "Has something else happened?"

"What are you talking about?" the inspector questioned. "I'm here to inspect your vessel and collect your port fee."

Heriveaux scribbled on a document clipped to a board and prepared another inspection form-a form Luc already had signed and had in his possession, stuffed into his pocket. He retrieved the executed document, unfolded it and pulled the man aside.

Lowering his voice, Luc said, "But I already paid you. And don't you think it's unwise to duplicate the paperwork? Someone might notice."

With a confused look on his face, Inspector Heriveaux knitted his brow, cocked his head and opened his mouth to speak. But the ringing of the private cell phone clipped to Luc's belt distracted him.

When he recognized the number, he raised a finger and said, "Please ... I must take this. Excuse me."

Heriveaux grumbled and turned back to his paperwork with a show of indignation as the harsh voice of his South American contact stole Luc's attention.

"Why have I not heard from you? You were supposed to call by now. What's your position?"

Luc's eyes grew wide and his jaw dropped. But as he stared at the annoyed inspector standing in front of him on the pier, it did not take long for him to realize.

He'd been pirated and put out of business by a slick operator.

"I c-can ... " He choked on words he'd never believe himself. " ... explain."

***

The Haitian patrol boat set course for Tortuga Island, the historically infamous Pirate Island across from Port de Paix. En route, every decal, flag and uniform that designated the identity of the boat and its personnel would be removed, bagged and thrown overboard with weights. No evidence of their piracy would remain.

In his cabin below deck, Jackson Kinkaid stripped out of his uniform to his skivvies and stared at the age-ravaged face and thinning gray hair of Inspector Gerard Heriveaux in the mirror one last time. Being a chameleon, he admired his work. His best disguise to date.

What had taken him hours to create, would be gone in minutes.

Kinkaid removed his brown tinted contact lenses and dug his fingernails into the skin at his cheek, tearing at the latex until his own face emerged, dotted with adhesive. He bent over a small sink to scrub off the last remnants of the disguise and wet down his dark hair. When he looked into the mirror again, familiar green eyes stared back. And he straightened his spine and shoulders to regain his youth ... and attitude.

"You won't have to worry about old age, Kinkaid," he smirked at his reflection. "You won't live that long."

Before he dressed, he sat on his bunk with eyes closed and listened to a digital recording on an iPod. He needed to hear it like he was compelled to breathe and he'd made this special time a ritual-a self-inflicted reminder of how much he had changed. The recording also never let him forget that his life hadn't always been empty.

While he took his personal downtime, his team headed for Tortuga Island where his men would separate and a helicopter awaited him. Not too long ago, the island had served as the filming locale of a sequel to Pirates of the Caribbean. Kinkaid appreciated the irony, especially considering what he had just pulled off.

***

Forty-five Minutes Later

"Boss, we're here." The voice of his number one man, Joe LaClaire, called to him from on deck.

Kinkaid knew from the plan that they would be docking in a discreet cove on the island, away from curious eyes. For security reasons, they randomly selected the location, but this spot had a unique attribute. A helipad was nearby and a Bell 210 helicopter awaited his arrival.

By the time he emerged topside, Kinkaid garnered his men's attention when he came out wearing a navy Armani suit with a light gray shirt and burgundy striped tie. The stark contrast of dress attire onboard generated a flurry of whistles and verbal abuse he found hard to ignore.

"Cut the crap, you bastards," he yelled. A rumble of good- natured laughter from his men made Kinkaid smile. He gripped the shoulder of the short dark-haired man standing in front of him and lowered his voice. "Get the cash where it needs to go, Joe. You're in charge now."

He trusted Joe with his life so relying on him to secure what they had plundered wasn't an issue. The drug money taken off the trawler had been easy pickings, especially with an inside track to the drug cartel. Eavesdropping on the international Maritime satellite communication network helped determine what cargo to hit and the level of risk involved-all part of their usual meticulous homework. And the anxious trawler captain had given him plenty of time to break into the safe when the man left him alone in his cabin.

But commandeering the trawler's private cell phone- pretending to be the captain's smuggler contact-had been a stroke of genius Joe had orchestrated. It had saved the trawler crew from having to face Kinkaid's plan B if anyone had resisted.

"I'll see you at the rendezvous point tomorrow morning. Eight sharp," he said.

These days he had few friends. He'd severed ties and kept moving to avoid dealing with the baggage. Friends expected too much. And they knew when he was lying and called him on his shit. LaClaire understood the way things were. He rarely pushed and didn't take it personal when he drew the line. And that was okay, most days.

"Just watch your ass." Joe narrowed his eyes. "I don't want to dip into my hard-earned funds to bail you out." He leaned in and whispered. "There was close to a half million in that safe."

"Good haul." Kinkaid forced a smile. "I gotta go."

"I hate not leaving together after an operation. You sure you won't need me to stick around?" Joe asked.

"No, I have obligations." Kinkaid adjusted his cufflinks, thinking about the second half of his evening. He was already late.

After his helicopter touched down, he had arranged for a taxi to get him to his next stop. A taxi service in Port de Paix was a high-risk sport. The vehicles were nothing more than unmarked junk heaps without meters. But given his timetable, he didn't want to risk not finding one.

The charity event he'd be attending was an affair put on by a determined Catholic nun.

"People are waiting for me, Joe." He raised an eyebrow. "Hell, I'm the damned guest of honor."

***

Port de Paix, Haiti

When Kinkaid arrived late to the party, the fundraiser for the St. Thomas Aquinas Academy was in full swing, an occasion that marked the tenth anniversary of the missionary school. With its aqua stucco walls and red tiled rooftop, Dumont Hall was a civic building on the fringe of town and near the academy.

Not much more than an impoverished village with dirt streets, Port de Paix had few buildings suitable for such an event, but the organizers had done well and it looked as if some of the expected supporters had traveled to attend. Women in fancy dresses accompanied men in suits with children playing dress up. Partygoers could be seen through the windows and on the front steps of the building. And the music of a small quartet wafted into the night air as Kinkaid's taxi pulled to the curb.

He cringed at the thought of walking into an event he knew he didn't belong. And if he believed in divine intervention, the course that had led him to this fiasco had a real hinky vibe to it, like an unavoidable retribution for his sins.

Four years ago, he'd crossed paths with a very persistent Catholic nun, Sister Mary Katherine, when her need for cash outweighed her common sense. Their meeting had been a surprise for both of them. It had not been their first. After his arrival in Haiti-under the guise of an American businessman traveling the islands-the woman had tracked him down, looking for donations. How she'd found him, she never said. And she'd followed his lead in not talking about the past. She had left that up to him, which meant the topic never came up.

The nun had no idea what he'd become. And he never told her otherwise, but being with her was a constant reminder for him. Deserved penance.

Standing on the curb with the taxi driving away, he stalled making his entrance. He took a breath of fresh air to dispel the smell of the taxi from his nostrils. Despite his usual swagger-a product of the flamboyant public image he had cultivated out of necessity over the years-he hated being the center of attention. But tonight he'd have to put up with it. If Sister Kate hadn't specifically asked him to attend and made such a big deal about it, he would have turned her down flat.

"Only for you, Kate."

Killing time, he avoided the main hall and headed for a spot in the garden to the left of the entrance. Dirt and gravel crunched under his shoes when he entered a courtyard. The pungent aroma of flowers mixed with the scent of the ocean off a warm breeze, but something more lingered in the air. His eyes trailed to a far corner of the garden where he searched the shadows for what he knew he'd find. He had taken a gamble that he wouldn't be alone and he was right.

In the dark, under the dim glow of moonlight, he saw Sister Mary Katherine. Her dark silhouette stood out against the stonework behind her. A faint yet ghostly twist hung low around her head like an aura and he grinned at the faint impression of a halo. Sister Kate was too grounded in the reality of life to ever be mistaken for an ethereal saint, despite the fact that he couldn't think of anyone more deserving.

The nun was sneaking a cigarette-her one true vice-and billowing smoke like a flume. She smoked when she was nervous. Socializing at the fundraiser had her on edge too. When she saw him, she didn't bother to hide her smoking.

"Come here," She waved her free hand. "Let me get a good look at you."

"Okay, you got me at this shindig. Now what?" With arms crossed, Kinkaid slouched against the stone wall next to the Catholic nun who was dressed in a traditional black tunic and veil with starched white collar.

Sister Mary Katherine flicked her cigarette away to glance at him, top to bottom.

"You clean up real nice, Jackson. You change the color of your skin to suit the occasion."

"You have no idea, Kate." He crooked his lip into a smile until he noticed Dumont Hall had uniformed guards with weapons at key locations, not exactly low profile. "This event is supposed to be about the kids. What's with all the firepower?"

"Now that's where you're wrong," the nun argued, waggling a finger. "What we do at the school is for the kids, yes. But this event? It's about you, Jackson Kinkaid. I'm proud of you. And people are curious about the wealthy American, my dear." She cocked her head. "Curious enough to make a donation if they like what they see. So play nice, will you? Do it for the children."

Over the years, he'd gotten a bit of a reputation in certain circles. Partly due to his involvement with Sister Kate's pet project, the media had initially instigated the spotlight on him, but when other more influential people took notice, he had to invent a persona that people and the police would buy. One thing led to another and things got out of control fast. He'd been mistaken that the local media would get tired of covering his story-and now he was stuck with the aftermath. No good deed went unpunished.

He'd never told Kate that she'd brought trouble to his door the day she'd found him in Haiti and brought the past colliding into the present for him. She thought she had done him a good turn-drawing attention to what she believed to be his philanthropic nature-and the academy's kids had benefited from it. The choices he'd made in his life were not their problem.

Sister Kate walked with him toward the main building, but not before she wiped stone dust from the back of his jacket like a nervous mother hen. With her arm in his, the nun explained how the local papers had circulated the news of the charitable event for the St. Thomas Aquinas Academy and that the local police thought it would be wise to add security. She told him that she had little to say about it.

"In truth, the police are here for you, Jackson."

"That's not funny, Kate. Armed men in uniform aren't my idea of a good time," he protested.

"But an armed man who is well-dressed in designer threads is perfectly acceptable?" She reached over and tugged at the lapel of his suit. "I noticed you were packing heat."

Under his jacket, he wore a .45-caliber Glock 30 in a holster.

"Packing heat?" He laughed. "You've been watching too many Bogart flicks."

"And you're ignoring my question." She crossed her arms and stood in front of him. "You're a man with secrets, Jackson Kinkaid. You always have been. Don't bother to deny it."

"Wouldn't if I could," he agreed.

"You've always struck me as someone I can trust when it really counts, but I have a feeling I'd never know you in a lifetime. Why is that?"

"Why you trust me?" He smirked. "Good question."

"That's not what I meant and you know it." She poked his arm.

"I could say the same about you." He shrugged. "I trust you, but I haven't scratched the surface of understanding who you really are. You're not exactly an open book."

"I'm a nun. What's to know?" She brushed off her habit. "Being trustworthy comes with the uniform."

"Not in my world, Kate." Kinkaid grinned. "You're a complicated and uncompromising woman who respects secrets. And I like that." He looked away and broke the hold she had on him. "Besides, you don't want to know who I really am. Men like me are the reason you pray."

"You're not the only reason I pray, Jackson. Not by a long shot."

"I remember the day we first met at the hospital. Sometimes that day seems like a lifetime ago." He stared into the night sky and sighed. "Other times, it feels like only yesterday. Some wounds never heal."

"I'm surprised you remember that day at all. You weren't in any condition to recall much of anything." She stroked his arm. "I do pray for you, Jackson. And I have faith that one day you'll find peace."

"Pray for someone who deserves it, Kate. Your odds would be better."

He caught the glint of her eyes in the moonlight and knew she was staring at him. When she didn't say anything more, he knew that she understood not to ask questions. If she ever did, he would tell her the truth about the man he'd become and that might change everything between them. She had accepted him into her life and that was good enough for him. And for a reason he didn't want to think about, it mattered what she thought of him. But that didn't mean he wanted to risk crossing the line-to tell her the truth about his life.

"Come on. Let's get this over with ... for both our sakes." She took his arm again and headed for Dumont Hall, muttering under her breath, "Who invited the likes of you and me anyway?"

"Someone with exceedingly low standards." He smiled. "But remember. This is all for the children."

"That it is, my dear." She patted his arm and grinned at him. "That it is."

***

New York City - Lower East Side - 9:30 p.m.

Alexa knocked on the apartment door and peeked through the peephole. From the outside looking in, nothing was very clear through the lens, but she spied a light on inside. That was good enough for her that someone was home, although that didn't insure her knock would get answered. Straightening her blond hair, she took a step back into the hall so she'd be visible through the peephole-and waited.

Jessie Beckett opened the door without a hint of whether she was pleased to see her. And she didn't feel the need to break the ice by talking either. Dressed in faded jeans and a black Chicago Bulls tee, the former bounty hunter could play poker with the best, yet she'd never make a good politician since she spoke her mind, short and sweet-one of the reasons the woman had grown on her. And the pronounced scar over her eyebrow hinted at the darkness in her past.

"You don't call ... you don't write." Alexa leaned a shoulder against the doorjamb with her arms crossed. "Can I come in?"

Jessie stared at her a moment, then backed away to let her in. Alexa entered the small apartment before Jessie had a chance to change her mind.

"I've been busy, that's all," she said. "You didn't tell me what hard work it would be. Garrett's people have me jumping, but it's all good ... I think."

"From what I hear, you're a star," Alexa replied, unbuttoning her light tweed jacket and putting her hands into the pockets of her khaki pants.

She glanced around the tiny living room, sparse with cheap rental furniture and worn cardboard boxes stacked in a corner. The mundane room was colored in varying degrees of brown and looked like something anyone would scrape off their shoe. And it smelled a little musty with the faint scent of pine and ammonia.

Although it was clear that Jessie had made an attempt to clean, she barely looked like she lived there. No personal effects could be seen, only the essentials for her to eat and sleep in the apartment that Garrett Wheeler-the liaison to the Sentinels-had leased for her after she'd picked it. The woman definitely gravitated toward the simpler life, having no tolerance for the more upscale lifestyle he would have provided.

But that only made Garrett peeved that he hadn't gotten her total buy in. Lavish gifts and posh living quarters were more his style. Yet she had refused his usual ploys to make her feel obligated to him-and insult to injury-the woman could pick up and go in a heartbeat. Garrett didn't like that. So knowing Jessie had worked late, Alexa had been sent to check on her even at this hour, a task she would have done on her own without his prompting.

She had something personal on her mind and she had to get it off her chest.

Alexa turned to face her and get a closer look at her new partner. Jessie looked tired and the spark of her usual defiance had been dulled. Alexa knew about going stir crazy until that first assignment came along. Living in luxury had made the wait tolerable for her, but Jessie didn't have such a distraction. Plus the Sentinels instruction program for its operatives was consuming, a twenty-four seven schedule that had kept them apart until this week when she'd be officially assigned her new partner.

Jessie was ready and they both knew it.

"Rumor has it that you're the one to beat. You had top honors," Jessie reminded her. "I'm just trying to make a good first impression."

"Spoken like a true over achiever whose been smacked by the humility stick." She chose a chair across from the small sofa and sat.

"Can I get you a beer?" Jessie asked.

Beer was not Alexa's drink of choice, but for Jessie's sake she said, "Sure, as long as you don't take me to a monster truck rally after."

"And here I thought you were a Monster Jam groupie."

"Just hearing you say that scares the hell out of me."

Alexa had gotten various reports from Jessie's trainers as her instruction progressed. Top marks on all levels except when it came to a consistent concern. Her instructors had agreed that Jessie was both physically and mentally tough and would make a gifted operative, but she was a definite loner. In the world of the Sentinels, this was not a bad thing, but not everyone was convinced she'd make a good partner until Alexa spoke up for her.

That helped Garrett make up his mind. He needed to test her with the real deal. Soon they'd be assigned a case, another reason for Alexa to make contact with Jessie.

"Garrett told me we'd get one of the next assignments. You up for it?"

"Hell, yeah." Jessie handed her a beer without a glass. "I'd take my urine test over just to feel I'm making progress."

"I'll mention that to the HR department."

Jessie plopped onto a sofa across from Alexa and took a long pull from her bottle before she spoke again, "I mean, it's not that I'm ungrateful for all Garrett's done for me. The training has been interesting. And I've never been in such good shape physically. The first few weeks were killer. But lately I've been pulling longer hours to stay ... focused. Just hanging out like this is driving me crazier than usual. Without a bail jumping scumbag in sight, I'm going through arrest withdrawals."

"Yeah, I figured."

Alexa knew that Jessie hadn't been back to Chicago since her training started nearly six months ago except to pack a few personal belongings. Garrett was maintaining her Chicago apartment in case she changed her mind. Plus he'd given her the option of flying back on a few occasions-at his expense-but she'd never taken him up on the offer. She hadn't even gone back to see her cop friend, Sam Cooper. Although Alexa didn't know her well, that behavior smacked of avoidance and seemed out of character, even for someone as detached as Jessie.

That left Alexa with questions. And before they worked together, she had to clear the air by testing a theory she had for the reason Jessie had severed her link to Chicago.

"What are you doing tomorrow morning?"

"Not much. Why?"

"I thought you might want to ride with me to the airport. I invited your friend Seth Harper to town for the weekend."

The alarmed look on Jessie's face told her everything she wanted to know. Alexa knew her plans with Seth and her playful weekend of seduction had gotten complicated.

***

Port de Paix, Haiti - 10:00 p.m.

"And are you single, Mr. Kinkaid?" In a coy gesture, the older woman stroked the stem of her wineglass, not taking her eyes off him. Before Kinkaid replied, she added, "My daughter is studying finance back in the states. I'm sure she'd love to meet you ... to discuss your ... assets."

He forced a polite smile and downed a full martini, wishing he had a second one on deck. He took a deep breath and gazed across the room to catch Sister Kate smirking. She stood with a small group of contributors, holding the hand of a little Haitian boy. And whenever she could, Kate glanced his way, watching over him. Kinkaid could tell that the nun took devilish delight in his uneasiness, mostly because she shared it with him. Misery did indeed love company. He narrowed his eyes and shook his head at her, but Kate had supplied him with all the excuse he'd need.

"Best wishes to your daughter in her studies. But if you'll excuse me, Sister Mary Katherine is calling."

He made what he hoped was a diplomatic exit and went looking for a drink. But as he walked away, he caught the matchmaking woman checking his assets head to toe. She smiled and waved without any sign of embarrassment. And from a distance, Kinkaid raised his empty glass in reply.

Sorry, lady. For your daughter's sake, you shouldn't troll in these waters. You've got no idea what lurks deep.

Kinkaid took a detour to the nearest cash bar as he listened to the music and took in the room. The musicians weren't bad, especially after a few drinks. And the food looked great. Sister Kate and her organizers had put on a fine spread. When he crossed the room, dodging partygoers and avoiding eye contact, he shifted his gaze to the exits. At first nothing seemed out of the ordinary. And he would have let the nagging sensation go, except for one thing.

It wasn't what he saw, but what he didn't see that bothered him. He stopped and turned. Not one local policeman was at his post. The uniforms were gone.

"What the hell..." He turned toward Sister Kate with a look of concern on his face. She noticed his expression right away and shrugged to convey she didn't understand.

Neither of them saw what happened next until it was too late.

A blast of automatic gunfire erupted and echoed through the room. A deafening sound. He reached for his Glock as plaster rained down on his head and he ran for cover. Complete and utter chaos followed. People ran screaming and jammed the exits. Gunmen dressed in black grabbed the guests. Men, women and children were ordered to the floor, face down. The assailants wore masks. Only their eyes and mouths were visible, making them appear more sinister.

Kinkaid caught a glimpse of Sister Kate across the room. She herded children toward the door to help them escape. Her black habit was hard to miss. And for the first time, he'd seen terror in her eyes when she stared back-although he knew her fear wasn't for her own safety.

But the gunmen shut down the mass exodus and Kinkaid was too far away to help Kate.

"Jackson ... Kinkaid."

He heard his name called out. The armed men were looking for him. Damn it! But why? Had he brought this down on Sister Kate? Or were these men just looking to abduct a wealthy American businessman?

"Kinkaid," a man yelled and searched the cowering people on the floor. No one looked him in the eye as he raged and spat at his hostages.

Kinkaid stayed hunched behind a column, considering his limited options. By his estimation, he'd be the only guest with a weapon. If he guessed wrong on what to do next, people could die and he'd be taken out of the equation, unable to help. Yet he had to do something.

Slowly he wedged his gun at the small of his back and hid it under his jacket. If one of these men got close enough to search him for a weapon, they'd find an empty holster. And that small diversion might give him time to pull his handgun and get some answers. Risking his neck might be worth the gamble if he found out what these men wanted and could stop the gunplay. He stood and raised his hands, ready to come out and identify himself.

But before he could, more shots rang out. This time the bastards aimed into the frantic crowds who packed the exits- a cruel sadistic show of power meant to terrorize already helpless victims.

"No, no." His lips moved, but his voice sounded muffled in his head. His hearing was trashed from the gunfire. And all he could do was watch. Everything happened too fast.

Two bodies fell. A man in a suit got shot in the back. The round hit his body with a meaty thud and sent him sprawling to the floor. And a gray-haired woman in a blue dress snapped her head back and tumbled. A crimson mist hung in the air as her body fell. When she hit the floor, the back of her head slammed hard and a pool of her blood seeped onto the carpet. Her vacant dead eyes stared accusingly at a young girl who stood over her. The kid couldn't have been much more than eight years old.

"Oh, shit," Kinkaid muttered.

For a split second, everything in the room stopped as he watched the girl. He tuned everything out. Complete tunnel vision. He couldn't take his eyes off her, but the instant was gone in a flash.

A shrill scream rose above the panicked cries of men and women as they fled. The sound of the pitiable wail triggered a dark memory. He shut his eyes and tried to shake the past, but nothing would break him free until the blond girl screamed again.

His eyes fixed on her and grounded him in the moment. Even from a distance he saw the little girl tremble. And her face had turned a vivid red as tears streaked her cheeks. She stared at the woman's body in shock, unable to move. One of the attackers turned toward the crying child and yelled something in a language Kinkaid didn't understand. The masked man raised his weapon and aimed at the little girl.

The bastard was going to shoot.
Videos
---
What do you think about this review?
Comments
No comments posted.

Registered users may leave comments.
Log in or register now!