"Sometimes it's downright impossible to tell the good guys from the bad"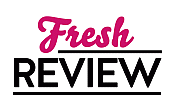 Reviewed by Sandra Wurman
Posted September 13, 2010

Libby Brown is just sick and tired of men. All men. Working as a big city journalist has its rewards but her life -- most especially her love life -- has taken the joy out of even the best career accomplishments. So pulling herself up by her bootstraps, literally and figuratively, she sets out to follow another dream of hers which is to own a farm. She envisions her farm to be just like the Fisher Price one she had as a child but reality just keeps bursting her bubble.
First she gets to her farm -- chicken farm she has decided -- and it is beyond rundown. Actually rundown would be an improvement. But pretty soon her baby chicks, and a cache of dogs, arrive. Soon, Libby finds herself adapting well to her new farmer role. However, as luck would have it, she stumbles on the mysterious disappearance of a local teenager, that after two years is still no closer to being solved. This is just the kind of case that could help launch her career as a reporter for the local newspaper. Unfortunately, this may be a story that someone would just as soon stay untold.
While digging for answers, Libby finds herself in one mess after another but, not to worry, hunky rancher neighbor Luke is somehow always there to get her out of trouble. But that in itself is trouble for Libby who is not looking for any emotional or physical entanglements, even though there's no denying her attraction to Luke. And then there's the journalist side of her that is getting disturbing vibes from his attentiveness. As time goes on the cast of suspects seems to grow and the most likely of them are locals who seem eager to befriend Libby. The line between friend and suspect is becoming fuzzy as her life and peace is threatened. It's rapidly becoming a race between good and evil. And as her relationship with Luke grows into something resembling love, Libby is faced with a real possibility that Luke might hold the key to the teenagers disappearance. Once again she is faced with a question of trust. Surely Luke can pass the test...or can he?
Never judge a book by its cover especially holds true for COWBOY TROUBLE. Just when you think this is going to be another girl meets rancher story, Kennedy throws a wrench in the mix and not just one -- a whole toolbox of them. This book definitely had me questioning my sleuthing skills by the end, so sure that I knew exactly who the culprit was. Kennedy had me believing that there wasn't a good guy in the bunch. Enjoy.
SUMMARY
Fleeing her latest love-life disaster, big city journalist Libby Brown's transition to rural living isn't going exactly as planned. Her Wyoming ranch and its picturesque outbuildings are falling to pieces all around her. So is her resolution to live a self-sufficient, independent life– thanks to the irresistible allure of her neighbor's fringed leather chaps.
Handsome rancher Luke Rawlins is impressed by this sassy, independent city girl. But he yearns to do more than help Libby with her ranch. He's ready for love, and he wants to go the distance.
Then the two get embroiled in their tiny town's one and only crime story, and Libby discovers that their sizzling hot attraction is going to complicate her life in every way possible...
Excerpt
Chapter 1
A chicken will never break your heart.
Not that you can't love a chicken. There are some people in this world who can love just about anything.
But a chicken will never love you back. When you look deep into their beady little eyes, there's not a lot of warmth there—just an avarice for worms and bugs and, if it's a rooster, a lot of suppressed anger and sexual frustration. They don't return your affection in any way.
Expectations, relationship-wise, are right at rock- bottom.
That's why Libby Brown decided to start a chicken farm. She wanted some company, and she wanted a farm, but she didn't want to go getting attached to things like she had in the past.
She'd been obsessed with farms since she was a kid. It all started with her Fisher Price Farmer Joe Play Set: a plastic barn, some toy animals, and a pair of round-headed baby dolls clutching pitchforks like some simple-minded version of American Gothic.
A Fisher Price life was the life for her.
Take Atlanta—just give her that countryside.
###
Libby had her pickup half unloaded when her new neighbor showed up. She didn't see him coming, so he got a prime view of her posterior as she bent over the tailgate, wrestling with the last of her chrome dinette chairs. The chair was entangled in the electric cord from the toaster, so he got a prime introduction to her vocabulary, too.
"Howdy," he said.
Howdy? She turned to face him and stifled a snort.
Halloween was three months away, but this guy was ready with his cowboy costume. Surely no one actually wore chaps in real life, even in Wyoming. His boots looked like the real thing, though; they were worn and dirty as if they'd kicked around God-knows-what in the old corral, and his grey felt Stetson was all dented, like a horse had stepped on it. A square, stubbled chin gave his face a masculine cast, but there was something soft about his mouth that added a hint of vulnerability.
She hopped down from the tailgate. From her perch on the truck, he'd looked like the Marlboro Man on a rough day, but now that they were on the same level, she could see he was kind of cute—like a young Clint Eastwood with a little touch of Elvis.
"Howdy," he said again. He actually tipped his hat and she almost laughed for the first time in a month.
"I'm Luke Rawlins, from down the road," he continued. The man obviously had no idea how absurd he looked, decked out like a slightly used version of Hopalong Cassidy. "Thought maybe you'd need some help moving in. And I brought you a casserole—Chicken Artichoke Supreme. It's my specialty." He held out a massive ceramic dish with the pride of a caveman returning from the hunt. "Or maybe you could use a hand getting that chair broke to ride."
Great. She had the bastard son of John Wayne and Martha Stewart for a neighbor. And he thought he was funny.
Worse yet, he thought she was funny.
"Thanks." She took the casserole. "I'm Libby Brown. Are you from that farm with the big barn?"
"Farm? I'm not from any farm." Narrowing his eyes, he slouched against the truck and folded his arms. "You're not from around here, are you?"
"What makes you say that?"
"You calling my ranch a farm, that's what." A blade of wheatgrass bobbed from one corner of his mouth as he looked her up and down with masculine arrogance. "There's no such thing as a farm in Wyoming," he said.
"Well, what do you call this, then?" Libby gestured toward the sun-baked outbuildings that tilted drunkenly around her own personal patch of prairie.
"A ranch."
"That's not what I call it. I call it 'Lackaduck Farm'." She pointed to the faded letters arched over the barn's wide double doors. "That's what the people before me called it, too. It's even painted on the barn."
"Yeah, well, they weren't from around here, either. They were New Yorkers, and got smacked on the bottom and sent home by Mother Nature. Thought they'd retire out here on some cheap real estate and be gentleman farmers. They didn't realize there's a reason the real estate's cheap. It's tough living." He looked her in the eye, no doubt judging her unfit for a life only real men could endure. "You think you're up to it?"
"As a matter of fact, I am." Libby hoped she sounded a lot more confident than she felt. "This is what I've always wanted, and I'm going to make it work."
She didn't mention the fact that she had to make it work. She didn't have anything else. No career—not even much of a job. And no boyfriend. Not even a dog.
The dog died last year, right before the boyfriend ran off. Lucky couldn't help it, but Bill Cooperman could have stuck around if he'd only tried. He just had a wandering eye, and it finally wandered off for good with a hotshot editor from the Atlanta Journal-Constitution. The hotshot editor was also Libby's boss, so she basically lost everything in the space of about six weeks. All she had left was a broken heart, a cherry-red pickup, and the contents of her desk in a battered cardboard box.
Since her professional and romantic aspirations were a bust, she'd sold her one-bedroom condo in downtown Atlanta and literally bought the farm. She was now the proud owner of thirty-five acres of sagebrush and a quaint clapboard farmhouse in Lackaduck, Wyoming. At the moment, tumbleweeds were her primary crop and grasshoppers her only livestock, but the place was as far from Atlanta as she could get, and she figured a fresh coat of paint and a flock of free-range chickens would make it her dream home—one utterly unlike the one she'd left behind. So far, Wyoming was like another planet, and that was fine with her.
"I'm definitely going to make this work," she repeated, as much to herself as to her new neighbor.
The cowboy reached over the truck's battered tailgate for the dinette chair, which freed itself from the toaster cord the minute he touched it.
"Guess you'll be glad to get some help, then."
He swung the chair over his shoulder and headed for the house.
Libby sighed. She had her pride, but she wasn't about to turn her bad back on an able-bodied man who was willing to tote furniture for her. Beggars can't be choosers, and Luke Rawlins wasn't really such a bad choice, anyway. She wasn't in the market for his brand of talent, but it sure was fun to watch him move furniture. Those chaps, with their swaying leather fringe, must have been designed by the early cowboys to highlight a man's best assets.
To be continued...
---
What do you think about this review?
Comments
No comments posted.

Registered users may leave comments.
Log in or register now!