"Full of erotic goodness and endless action"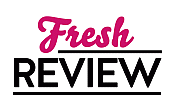 Reviewed by Becky Pena
Posted September 6, 2010

FORBIDDEN, Christina Phillips' debut novel,takes place in the Roman Empire, a time when Druids and Romans sought to kill and maim each other. Even if you aren't particularly interested in historical novels, this one is definitely a good read. While I have my historical favorites and don't tend to stray, this novel tugged and pulled me in. I found this book enticing and felt that it was a good depiction of its time.
The book starts off following Carys, a Druid healer and princess turned voyeur, who spies on a Roman enemy while he is bathing under the waterfall. She is caught and thus begins a cat and mouse chase weaved throughout the book. Carys must keep her enemy lover secret for the safety of her people. She uses her connection with her gods to make sure her secrets are safe from all prying eyes.
Maximus, a man of his own worth, falls in lust with a woman of the forest, a wood nymph... his wood nymph. He vows to mark this woman as his mistress and take her away. He never expected his seductress to have a power over his mind and for her to change all of his plans.
Both Maximus and Carys must fight to attain any future together. Carys must battle her beliefs and an old lover. Maximus must overlook the fact that his wood nymph is a princess of a people he must destroy.
FORBIDDEN is full of erotic goodness and endless action. Carys and her lover are not helpless beings but both use faith to succeed. A good chunk of this novel is about a woman's inner struggle between what she believes and what she desires, and her unwavering faith in a goddess who may have abandoned her. You will love this novel and agree when I say... I can't wait for the next installment in the Forbidden series.
SUMMARY
First in a new erotic historical series of magical heroines and sexy warriors.
Carys knew from the moment she first spied on Maximus in his naked barbarian glory that he was a dangerous Roman centurion-his taut, battle-scarred flesh marking him as a fearless warrior. But her desire for him was as undeniable as it was illicit.
Charged by his emperor to eliminate a clan of powerful Druids in Britain, Maximus never expects his mission to be thwarted by the clan's ethereal princess, Carys. Falling under her spell, he doesn't realize her true heritage-until he captures her heart as well as her body.
Now Carys and Maximus must overcome the devastation of war and face the ultimate sacrifice if their forbidden love is to survive.
---
What do you think about this review?
Comments
No comments posted.

Registered users may leave comments.
Log in or register now!