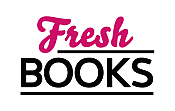 Spring flowers, great May books to enjoy!
"Teen angst complicated with paranormal abilities provides lots of surprises and tension."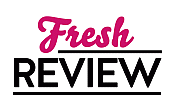 Reviewed by Vicky Gilpin
Posted September 1, 2010

In this sequel to BITE ME! about AJ Ashe's life as a vampire teenager in a diverse household of vampires, wizards and one soon-to-be-born hybrid, Melissa Francis dishes out action, surprises, and complicated tension that demonstrate just how much more complicated teen angst can get when combined with a side of paranormal abilities. At the start of the book, AJ's former boyfriend is now her step-brother, her two best friends can't stand each other, she's got to hide that she's a vampire, and -oh yeah- she's half Serpentine, the clan that tried to destroy the wizarding clan to which her step-father and step- brothers (including her former boyfriend) belong. Between trying to avert the nightmares caused by the Serpentines trying to claim her as their own, tamping down suspicions within the family and herself regarding her ultimate loyalties, training physically and mentally to resist kidnapping and mind-plundering, and -even worse- helping plan a prom that still doesn't have a theme, AJ's life is in an uproar. She is lucky she can find time to sleep, much less do homework or try to examine her feelings for her now- step-brother, Ryan, or her sexy British trainer, Lex.
LOVE SUCKS! provides great entertainment, fresh storylines, and realistic emotions. Best of all, in no way -positive or negative- would one compare this to the current crop of YA books that appear nothing more than repackaged tales of sparkly vampires (although one aspect's unintentional similarity to the recent spoof movie Vampires Suck! will only make those in the know chuckle). This work stands on its own in a field saturated with sub-par storytelling. Love Sucks! is a whirlwind that is truly satisfying.
SUMMARY
AJ Ashe may have gotten rid of her vampire stalker and her evil ex-teacher, but things are hardly back to normal. For one thing, she still has to maintain a strict look-but-don't-touch policy with Ryan, her hot ex-boyfriend-turned-stepbrother. For another, she has to learn to control her vampire superpowers—which means more than a few dates with Lex, mind-reading professional vampire trainer and too-sexy-for-his-own-good bad boy. And as if that's not enough, she happens to be the key to her father's plans to take over the world . . . and he'll stop at nothing to get what he wants.
All this and she's still got to plan the prom. Being a teenager is tough, but being a teenage vampire just flat out sucks!
---
What do you think about this review?
Comments
No comments posted.

Registered users may leave comments.
Log in or register now!