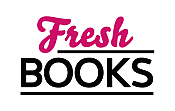 Fall in love with June books!
"Fortunately, the devil is in the details."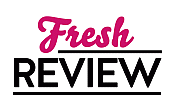 Reviewed by Ed Pichon
Posted August 17, 2010

When it comes to urban fantasy - which is, I believe, the term used for this sort of thing - there is the Dresden Files, and then there is everything else. Butcher's series is the mark by which all other entries into the genre are judged... at least by me. It's a tough standard, and very few books meet it. A lot more books fail (including some of the Dresden books), sometimes miserably, so I'm always a bit wary with new urban fantasy works. Fortunately for me, fortunately for the author, and fortunately for you, A DEVIL IN THE DETAILS meets the standards, and is a very enjoyable diversion.
The story centers around a modern day Champion, who makes deals with demons. Or rather, he makes new deals with demons on behalf of people who previously sold their soul to said demon. He essentially offers the demon a double-or-nothing deal, with a duel to the death being the game. It's a rough gig, and Jesse Dawson, our protagonist, knows that it's probably going to get him killed some day.
A DEVIL IN THE DETAILS has a similar tone and style to the Dresden Files, with a wry first-person narrator explaining things with a dry, sardonic sense of humor. Using that similar voice, the author creates a very different world from that of Harry Dresden. For all that the book deals with death, devils and damnation it doesn't dwell in gothic gloom, but flits lightly and entertainingly from emotional lows to highs. A very enjoyable book, with the potential to become a very engaging series.
SUMMARY
Every lost soul needs a champion.

Jesse James Dawson was an ordinary guy (well, an ordinary guy with a black belt in karate), until the day he learned his brother had made a bargain with a demon. Jesse discovered there was only one way to save his brother: put up his own soul as collateral, and fight the demon to the death.

Jesse lived to free his brother--and became part of a loose organization of Champions who put their own souls on the line to help those who get in over their heads with demons. But now experienced Champions are losing battles at a much higher rate than usual.  Someone has changed the game. And if Jesse can't figure out the new rules, his next battle may be his last...
---
What do you think about this review?
Comments
No comments posted.

Registered users may leave comments.
Log in or register now!