"Light, elegant, and very well written"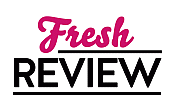 Reviewed by Heather Lobdell
Posted July 3, 2010

Ashlyn Chase's Strange Neighbors brings a fresh twist to this funny romance! Chase is able to mix a little from all walks of paranormal life into one funny page turner. Finally out on her own, in a new city, Merry is setting out for fun, freedom, and new adventures. Only what Merry doesn't realize is that she never has to leave home. Merry has found an apartment with the strangest of neighbors. It all begins with the ladies upstairs, more specifically with the strangely erotic voices and noises that come from their apartment at all hours of the day and night. Then there's the mortician in the basement and his pet? Down the hall, Merry finds the strangely quiet, yet big man. And what building would be without the maintenance man, who doesn't seem to be able to maintain. Then of course we have his wife, who always seems to be right around the corner or on the other side of the door involving herself in everyone's business. Last, but not least, I could never exclude the top floor resident. Jason, who just happens to be the extremely do-able building owner!
Jason is a pro-baseball player, who has never lacked for attention. There has always been someone trying to chase him down; either the paparazzi, a over zealous fan, or a reporter trying to get a story. Ever the playboy, Jason isn't thinking about settling down. But, one look at Merry and Jason finds himself hoping for more, dreaming of more, wanting more than he has ever dared before. Maybe, just maybe this time he has found someone that won't just be courting his bankbook...
Can Merry trust the former playboy with her heart?
Can Jason trust Merry with his secret, a secret that no one outside his family knows?
Strange Neighbors provided me with a refreshingly funny story for paranormal. Strange Neighbors proved to me that the book and Chase are not members of the darker half of the genre. The story was light, elegant, and very well written. I absolutely loved the way that Chase was able to toss an element from each paranormal all under one roof. The results were dynamic, steamy, and hilarious! Strong supporting characters have left me wondering on the second book...I want to know everyone else's stories! Sure to be a hit series!
SUMMARY
When all–star pitcher and shapeshifter Jason Falco buys a small apartment building, he sees it not only as an investment but as a place to escape the demands of Major league baseball.
That is, until he meets his tenants—a sarcastic unemployed vigilante vampire; a wereraven with a morbid sense of humor; a super friendly salesman werewolf; and two witches with an owl familiar who work as phone sex actresses. Not to mention a ghost haunting the place and an all too human nurse he'd like to get to know better. But with all the hooting, howling and hollering going on, how's an all American shapeshifter supposed to sweep a girl off her feet?
Videos
---
What do you think about this review?
Comments
1 comment posted.
Re: Light, elegant, and very well written

Thanks so much for the terrific review! I sent it to my critique partner, knowing she deserved some of the credit for the 'elegant and well written'
comment. I love that!

Ash
(Ashlyn Chase 11:07am July 3, 2010)
Registered users may leave comments.
Log in or register now!