"Not the same old Pride and Prejudice"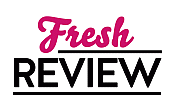 Reviewed by Heather Lobdell
Posted July 3, 2010

Every girl that ever read Jane Austen's Pride and Prejudice fell in love with Mr. Darcy, for those girls this is not that book. Ann Herendeen's novel gives readers everything that you didn't know, or rather this story is about the 'real truths' that occurred behind the scenes. Truths that you were too young to be told about...then. Pride/Prejudice is filled with erotic steamy twists that answer questions you never thought to ask the first time. The wonderful Mr. Darcy begins the book with a bang! Still charming, still glorious, yet he might just be scandalously delicious. Did you ever wonder what was really going on behind closed doors between Mr. Darcy and his much beloved friend, Charles? Why do Darcy and his foster brother have the painfully bad relationship that they do? Just how far has Darcy taken these relationships and where will they go from here?
Then there was Elizabeth Bennet. She's young, she's prejudiced, and not nearly as innocent as she seems. Just how 'close' are Elizabeth and Charlotte? How many "intimacies" do they share? And finally, can Darcy and Elizabeth set aside their "friends" to find an endless love together? Can Darcy and Elizabeth give up everything, or do they secretly hang on to the pleasures that they have found? Will they ever be free from pride, free from prejudice?
I found this book to be filled with highly erotic, explicit, and graphic scenes! The characters, deprived from the opposite sex due to the constraints of the time, are left to fend for themselves...together. The lines between what society views as right and wrong are so blurry they are invisible! Herendeen's story gives us secrets, scandals, forbidden loves, and eroticism the story has never had before!
As a warning to lovers of Austen's story, this book is not for you. I fell in love with Darcy just like every other girl. I remain true to the original story. That said, I found that within two pages this book had taken my vision of Darcy and spun it upside down, inside out, and everywhere but where it belonged. I did not like the results what so ever!
However, I believe that had the story not been based on Darcy and Elizabeth, it may have appealed on some level. Place it under erotic, the book without the story line, would have been a very, very steamy read.
SUMMARY
For readers who've loved Jane Austen's most popular novel—the inestimable Pride and Prejudice—questions have always remained. What is the real nature of Darcy's intense friendship with Charles Bingley, to explain why he would prevent Bingley's marriage to Elizabeth's beautiful and virtuous sister Jane? How can Darcy reconcile his own desire for Elizabeth with his determination to save his friend from a similar entanglement? What is the disturbing history behind Darcy's tortured relationship with his foster brother, George Wickham? And what other intimacies, besides their cherished friendship, are exchanged between Elizabeth and Charlotte Lucas?
Ann Herendeen, acclaimed author of Phyllida and the Brotherhood of Philander, reimagines this classic love story, focusing on the untold aspects of Jane Austen's timeless novel. Pride/Prejudice brings to light all the buried secrets, potential scandals, and unspoken, forbidden loves of Austen's story, weaving a tale of intertwined passions, pride humbled, and ultimately, freedom from prejudice.
Excerpt
That first ball in the Meryton assembly rooms lingered in Fitzwilliam Darcy's late-night torments for weeks. It had all gone as he had foreseen. Every family in the neighborhood had made a point of calling on Charles as soon as he moved in—even before. "I scarcely had my furniture unloaded and my trunks unpacked," he remarked in his cheerful, uncomplaining way, "when the local squires began riding up to 'get acquainted,' as they said."

The ball reflected the fruits of their labor, all the gentry for miles around attending, and worse, all the dreary, middling sort of people, the attorneys and the merchants, anyone who had acquired sufficient capital to retire from business or buy a tiny plot of land and could now call himself a gentleman. That in itself was bad enough, but naturally they all had families, and for some reason their progeny ran to daughters—at least that's how it looked to Fitz.

"My goodness!" Caroline Bingley said, gliding up to take his arm. "It's like a scene from some disreputable opera."

For once Fitz was in agreement, and grateful for her protection. He could only be thankful that he had had the good sense to stay in town until the previous evening and had not had a chance to be introduced to anyone; he could therefore claim to be unable to ask any of this enormous local harem to dance.

Charles was already dangerously entangled, with a plump, glowing girl, all smiles and lush curves, just the sort that would be considered the beauty of this benighted backwater. In London, of course, she'd be dismissed as a country milkmaid, but Charles conversed so spiritedly with her during the dance, and was on the verge of claiming her for an ill-advised second set, that Fitz attempted to intervene.

"Quite a prize, eh?" A vacuous old tradesman who had been elevated to the rank of knight took hold of Fitz's arm as he stepped forward to put a word in Charles's ear.

"I beg your pardon?" Fitz said, lowering his eyelids with disdain at the man's coarse, red face.

"Miss Bennet," Sir William Lucas said. "Our own native rose, you know. It seems your friend hasn't wasted any time. We may see some interesting developments soon, eh, what?"

Fighting the urge to plant the mushroom a facer, Fitz turned away and almost collided with Charles. "Not dancing, Fitz? How can you be so stupid?"

Fitz shrugged. "You are dancing with the only handsome girl in the room, other than your sisters."

"Oh, Miss Bennet is the most beautiful creature I ever beheld!" Charles exclaimed, his voice unnecessarily loud over the thin strains of music from the small orchestra. "But there's her sister forced to sit down, and almost as pretty. Why not ask her?"

Despite his best efforts, Fitz couldn't help sliding his eyes in the direction of the seated girl, curious as to how the sister of a country beauty would appear—buck teeth, perhaps, or a giggler, or spotty—and by the worst of bad luck his eyes met hers as, sensing his covert scrutiny, she turned her head toward his side of the room. Wide, dark brown eyes, fringed with delicate lashes; expressive, humorous eyes, yet earnest; lively but honest. Gentle and innocent as a doe's but with the wit of a philosopher. Playful and seductive as a kitten's but with humanity and Christian grace to temper any impropriety…

Fitz felt himself blushing like a schoolboy, frowned, and looked away. By God! He would not be made a fool of! "I'm afraid she is not handsome enough to tempt me," he said, ashamed of the words as soon as they left his mouth. "You had much better return to your charming partner and leave me to my uncharitable solitude." He watched Charles follow his advice, annoyed at being obeyed so promptly, and became aware of Caroline standing nearby, apparently having witnessed the entire disgraceful incident.

"Miss Bingley," Fitz said, giving a slight bow and attempting a smile. "Will you do me the honor?"

"Why, Mr. Darcy," she said, "I worried, for one breathless moment, that Cupid's arrow had pierced your heart."

"What the de— I mean, whatever are you talking about?" Fitz said.

"But then I recalled," Caroline continued, "that you do not possess a heart to be wounded."

Fitz was grinding his teeth as he led her out to form the quadrille.

That night was pure torture, and only the fact that mortals rarely possess the gift of foresight, and Fitz could not, thankfully, anticipate that worse was to follow, allowed him to bear his trials with gentlemanly composure.

"Wasn't it splendid!" Charles said, standing so temptingly naked in the center of the bedroom, arms outflung in rapture, twirling slowly and tilting his head up to stare for some reason at the ceiling.

"Very nice," Fitz said.

"Nice?" Charles repeated. "Nice? That is the most mewling, pathetic, inadequate word in the English language. The ball shall be anything you say, except nice."

"Very well," Fitz said. "It was not nice in the least. It was horrid. It was hot, crowded, dreary, noisy—and noisome."

"You mean it stank?" Charles was diverted. "Now you're teasing. Explain yourself."

Fitz stretched his long limbs on the bed, artfully displaying the beginning of tumescence over the curve of a muscular thigh. "Come here, you provoking creature, and I'll explain at length."

Charles let his arms fall to his sides, and his mouth drooped. He was not hard—a disturbing and unwelcome development. "You know, Fitz, I've been wondering if we're getting too old for this."

Something pierced Fitz's heart, and it wasn't Cupid's arrow. He willed himself into control. "What do you mean, my dear?" he asked.

"Surely I don't have to recite your lessons back to you," Charles said. "This. Us. All that Achilles-and-Patroclus, Damon-and-Piteous stuff you talk about."

"Pythias," Fitz corrected. "What is it, Charles? Do you doubt my feelings for you?"

"No, never," Charles said. "But Fitz, you always called it a youthful love." He paused, looking down at himself, as if the question had arisen within his body, in his chest, covered with silky hair, or his slim waist with its trail of that same dark hair leading to the dense thatch at his crotch. When he spoke again, his words tumbled out in a nervous rush. "That beautiful girl tonight. Miss Bennet. She made me think that maybe it's time for me to put aside childish things."

Fitz took several breaths and counted to ten, then to twenty and backward to one. "I see," he said, when he had his voice so modulated that his desire to commit brutal murder did not leak through. "A scheming, mercenary female, who from the look of her is on the cusp of becoming an old maid, finds that Providence has dropped a handsome, unattached young man with a considerable fortune into her sphere. Even before her first dance with this savior is finished, she has so poisoned her innocent victim's mind with thoughts of matrimony that he—"

"Stop it!" Charles shouted. "Just stop it! It's not amusing in the least." He strode to the door, yanked it open with such force that he almost struck himself in the face, remembered he was naked and slammed it shut again. "Just let me find my dressing gown and I'll leave you to your poisonous thoughts."

Fitz had already risen to the occasion. He wrapped Charles in a strong embrace, pressing what was left of his by now dwindling erection against his friend's equally flaccid member. "My dear," he whispered. "My dearest, sweet man. Forgive me. I think only of you, of your welfare. You know I never wish to hurt you."

Charles tried to free himself but was no match for Fitz's strength. "Let me go, Darcy," he said. His voice was icy, as Fitz had never heard it.

Fitz released Charles and stepped back, as one does instinctively from attack. "Please, Charles," he said. "Let's not quarrel over this."

"It's too late," Charles said. "We already have. Haven't we?"

"Not if we don't allow a trivial exchange to enlarge into a disagreement," Fitz said. "Whatever I said was meant in kindness to you. And I humbly and deeply apologize for any unintended affront to your beautiful Miss Bennet." This time his voice shook with the lie, but it worked to his advantage.

"Oh, Fitz," Charles said, remorse flooding him at last. "You know I can never stay angry with you." He lay down on the bed.

Hallelujah! Fitz thought, blasphemously and with Low Church vulgarity.

"She is lovely, though, isn't she?"

"What?" Fitz's hand was involuntarily arrested on its path to Charles's lovely thick cock.

"Miss Bennet. Isn't she the most beautiful lady you've ever seen? And do you want to hear what's even better?"

"Please," Fitz said, the last vestige of arousal draining from him like bilge from a beached ship's hold. "I'm all aquiver with curiosity."

"She has the sweetest disposition of any woman I've ever known," Charles replied, oblivious to any sarcasm.

"She would, naturally," Fitz muttered, but softly, so Charles heard nothing of the words.

"Let me tell you everything she said," Charles said, nestling into Fitz's arms, resting his head on Fitz's shoulder as if they had already fucked themselves into exhaustion instead of having stopped everything dead from some sort of willful perversity.

"Yes, do," Fitz said. "Tell me everything." He might as well get it over with, he thought, giving the night up for lost. Dawn was almost here anyway, and they'd have only a precious couple of hours of sleep. Pity what little time they had was wasted on hearing that, amazing as it seemed, this aging country maiden was possessed of every virtue and free of every vice.

In the end, Charles allowed Fitz one quick romp before snuffing out the candle, but it was an unsatisfying, hasty business, and Fitz was so discomposed by the insipid narration preceding it that it turned into a dry bob instead of the real thing. He could tell Charles's heart and soul were far away, across the meadows in the neighboring village of Longbourn, where this damnable Miss Bennet was no doubt lying equally chastely in her sister's arms and enumerating dear Charles's considerable and genuine good qualities. . .

Which was what led to his body's failure, Fitz realized later. The sister's beautiful eyes had intruded on his mental vision just at what should have been the height of pleasure. Fitz imagined her watching him, those innocent but wise orbs staring unblinking while he groaned and sweated over Charles's firm buttocks, and he lost whatever meager strength he had regained.

"Never mind, love," Charles said. "It's late. You're tired, that's all."

"Yes," Fitz agreed, taking the path of least resistance. "But I am sorry."

"Don't be," Charles said, stroking Fitz's damp hair back from his high brow. "It's only what I said before. We're too old for this."

This time the voice in Fitz's brain rang its clarion warning, unmistakable: Get out now. Take Charles and get away.

He gave thanks every day since that he hadn't listened.

From Pride/Prejudice: A Novel of Mr. Darcy, Elizabeth Bennet and Their Forbidden Lovers by Ann Herendeen.
---
What do you think about this review?
Comments
No comments posted.

Registered users may leave comments.
Log in or register now!