"A dancer from a dysfunctional family goes on an action-filled quest to find her natural father"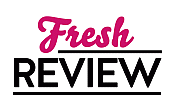 Reviewed by Patricia Woodside
Posted July 2, 2010

Multicultural African-American | Contemporary
Aspiring dancer Jadyn Collins has a poor history with men from the father who leaves her as a child to the stepfather who abuses her and on to current boyfriend, Taji, who doesn't seem to respect her or her dreams. When Taji learns that Jadyn's career might actually take off, in direct conflict with his desire for her to become a traditional housewife, he sabotages her opportunity. Jadyn leaves him and her Ohio roots in a quest to find the one man whose departure she least understands, her biological father.
NOT QUITE WHAT IT SEEMS is not quite what I expected. The first half of the story explains Jadyn's dysfunctional life and sets up her quest to find her father. Once Jadyn hits Florida, however, her burning quest fades into the background with only enough mention to assure readers the author hasn't completely forgotten about this storyline. Rather, the second half of the novel focuses on Jadyn's involvement with her cousin and his thug associates, a plot turn that comes across as slightly gratuitous and largely disappointing. There's enough action to satisfy many readers but those looking to travel Jadyn's journey to understanding and redemption through her familial search will be left wanting, her eventual reunion with her father a mere afterthought.
Mari Walker writes with her usual mix of urban sensibility and literary flair. Again she interjects an element of faith in a way not often seen in contemporary urban novels. I wanted to love this book as much as I loved prior titles from Ms. Walker, but NOT QUITE WHAT IT SEEMS felt as though the story went on a tangent and never got back on track.
SUMMARY
Jadyn has made a life for herself with her boyfriend, Taji, and has a promising career as a dancer...just as soon as she nails her next audition. However, she has never fully recovered from the emotional and physical pain she suffered at the hands of her mother and stepfather as a young girl.
After finding out that Taji, the supposed love of her life, has been lying to his family about her, and may have even ruined her chances at getting a lead role in STOMP, Jadyn decides to make a drastic change in her life. She attempts to locate her biological father, whom she has never had a real relationship with. Her search takes her to Florida where she stays with her great-uncle and cousin. While following up on seemingly dead ends in her search for her father, Jadyn discovers that sometimes things are not quite what they seem when she becomes involved in a heated love affair with a man named Julian, who may just be the death of her.
---
What do you think about this review?
Comments
No comments posted.

Registered users may leave comments.
Log in or register now!